LG Optimus 7 smartphone
WinPho 7 handset with a DLNA difference
Socially adept
The Optimus 7 is available exclusively with Vodafone for now, so there's also a link to Vodafone's 360 My Web service. Once you're there you can back up your contacts, pull together your social networking feeds and access Vodafone-only apps, should you feel the need.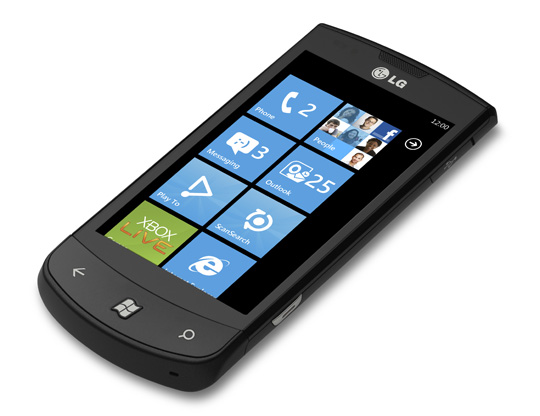 Not exactly outstanding, but certainly very capable
Syncing your music and films on your PC is easy using Microsoft's Zune software – either with USB or wirelessly using your home network. Films render well on the screen, however, there's no option to stretch letterboxed movies to fit the screen dimensions. There's an FM radio which worked fine albeit very basic and the limited support for RDS doesn't extend to displaying station names in the preset menu.
WinPho 7 doesn't support memory cards yet, but thankfully the Optimus 7 has a bit more memory on board than most, with 16GB of storage available. The 1,500mAh battery seemed to hold up fairly well, delivering a good day and a half of fairly heavy use.
Verdict
There's not a huge amount of difference between the current array of WinPho 7 handsets but LG's Optimus 7 distinguishes itself by being Vodafone only and offering a few unique apps, notably its DLNA networking feature. These aren't enough to put it head or even shoulders above the pack but it's a strong, well-spec'd device that's definitely worth a look. ®
More Smartphone Reviews…

HTC
HD7
BlackBerry
Torch 9800
Samsung
Omnia 7
Apple
iPhone 4

LG Optimus 7 smartphone
Windows smartphone with all the trimmings including DLNA networking.
Price:
£480 or £30/month on contract RRP