MS Dynamics CRM Online trumps server release, says Ballmer
Cloudy biz model shake-up continues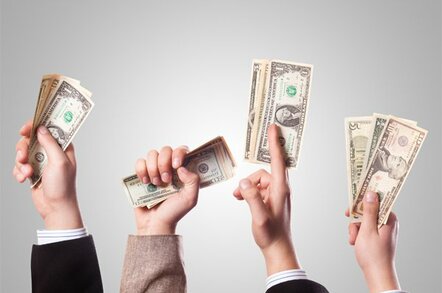 Microsoft boss Steve Ballmer cut the ribbon yesterday on the company's latest effort to pump more of its software estate into the cloud – the launch of its Dynamics CRM Online product.
Until Ballmer's relatively recent proclamation that Microsoft was "all-in" on the cloud, the vendor had concentrated much more heavily on its on-premises version of Dynamics.
Salesforce.com, meanwhile, pushed ahead with its cloudy CRM product. Now Microsoft is effectively playing catchup with the Marc Benioff-run outfit.
But – Microsoft being Microsoft – the company will continue to flog its on-premises version of its Dynamics CRM software, too.
A year or so ago, the mantra coming from the Redmond camp was "software plus services". And while Microsoft appears to have largely dropped that tag from its press releases, that's in effect what's happening with its CRM product, which hit beta in September.
Whatever way you cut it up, Microsoft is slowly but surely shifting away from its previous way of doing business in recognition that cloud computing is where it needs to compete, with Salesforce and Oracle being the obvious rivals.
As for the price tag, Microsoft said that UK customers can sign for a free trial of the online product, which is available at a limited price of £22.75 ($34) per user per month for the first 12 months. But the promotional period ends on 30 June this year.
Here's the significant bit about yesterday's announcement:
"The service is available today as a cloud offering," said Ballmer. "This is the first time we've made a release in the cloud before we have done so in the server version, and I think that really reflects the push by Microsoft into the cloud."
All of which chimes well with an internal MS memo seen by this reporter last October that noted: "Business processes that have remained untouched for years urgently need to be examined."
Late last year, the Dynamics wing of Microsoft was reorganised, with the team now reporting directly to Ballmer, which perhaps explains his appearance yesterday. ®
Sponsored: Minds Mastering Machines - Call for papers now open