Mass Effect 2 for PS3
Saga shoots over to Sony
Draw your weapons
Enemies are cast from human, alien and robot - all drawn in magnificently crisp detail and featuring an admirable degree of imagination and diversity. Just as diverse are the range of attacks and defences they'll deploy against you, many able to hit you with just as much heavy weaponry and biotics as you hit them.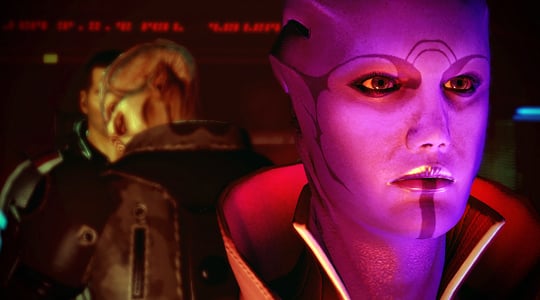 Pink's new music video had a futuristic feel
Interestingly some will also come decked out in combinations of energy shields and armour which can nullify many weapons - equipping yourself with the right tools for the job becomes more and more important as progress to latter stages is made, particularly when those boss characters come out to play sporting ridiculous combinations of armaments and defences.
Completing missions will award you with Squad Points used to further your character's attributes and, assuming you discovered new weapons and tech on your travels, a chance to research even better equipment.
In fact, a trip around your ship's various decks will reveal not only armoury and tech lab, but also mess hall, engineering, cargo deck and more, all populated with the ship's crew and your recruited heroes, all happy to chew the fat. It truly is an involving multilayered world in which you tread.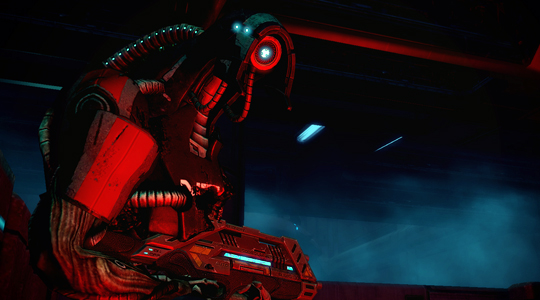 Reddy to fight?
This review has intentionally avoided revealing any plot secrets but rest assured that while straight out of the pages of the likes of Alastair Reynolds and Frank Herbert, ME2's plot is the stuff of sci-fi blockbusters, full of all the hammy emotion, double-crosses and universe-ending danger you'd expect. The PS3 version also includes the downloadable content already available on PC and Xbox 360 to give users the complete experience.
Verdict
So, was it worth the wait? Definitely. While it's a shame that the original Mass Effect didn't tread the path from Xbox 360 to PS3 first, it's testament to its sequel that it demands purchase regardless. Boasting the kind of epic action that few games can offer, and peppered with imaginative locales, foes and plot lines, Mass Effect 2 is the kind of game we all hoped for when the likes of the PS3 and Xbox 360 were first revealed; role on ME3, due to see the light of day on all platforms simultaneously. ®
More Games Reviews

World of Warcraft:
Cataclysm
Donkey Kong
Country Returns
Doctor Who:
Return to Earth
Tron
Evolution
Sponsored: Minds Mastering Machines - Call for papers now open

Mass Effect 2 for PS3
It's more grandiose sci-fi of the most stunning kind as Mass Effect 2 finally makes the transition to PlayStation. Available on PS3 (tested), Xbox 360 and PC