Shoden draws a blank with Avere
We came, we saw, we departed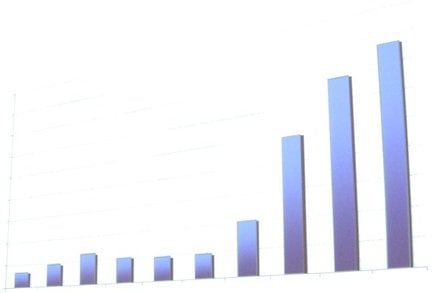 UK systems integrator Shoden lucked out trying to sell Avere filer accelerator appliances. There was no interest, none. What does this mean for Avere's prospects?
Avere's FXT appliance is a multitiered accelerator that caches direct kinds of filer I/O on different tiers of storage, ranging from RAM, through NVRAM, NAND and SAS hard drives. The bulk file data is stored on ordinary NAS (Network-attached Storage) filers with the hot, active data being shipped out and received by the FXT. The idea is that you need far fewer disks on the backend filers, gaining you a performance boost and reclaiming data centre space.
What's not to like about that? Shoden UK head John Taffinder agreed with this sentiment and described what happened after he hired professional help to work on the supposed opportunity: " We ran a six-month marketing programme with mail shots and phone follow up to more than 200 organisations. We found it very, very difficult to get any traction at all. … [There was] not even a one per cent response."
The conclusion is that the UK filer users in their mail shot don't perceive they have a filer data access performance problem. Why is that? Taffinder reckons that Flash Cache, previously called PAM, solves any such problem for NetApp users, and F5 "has done something for its customers too".
The net Shoden result? "We came, we saw, we departed," and Shoden is no longer trying to sell Avere kit in the UK.
Let's suppose this is a clear cut result and UK filer users generally don't have filer data access performance problems. In that case why should US ones? The implication is that the prospects for filer acceleration appliances like those from Avere and the new one from Alacritech have a limited market.
What should Avere do if growth peters out? A fresh strategic direction could be to embrace the cloud by having the accelerated networked bulk filers be located in the cloud instead of the same data centre as the FXT boxes. These FXT accelerators then become appliances that combine front end caches and a cloud gateway.
The would need WAN acceleration technologies and a relationship with a WAN accelerator technology company would be a good idea. We might conceive of a relationship between Avere and, say, Silver Peak, but not Riverbed as its Whitewater product would compete with Avere technology. Deduplication would be useful too. Perhaps Avere should give Permabit a call.
If Avere shares this view of the filer acceleration market then we could see a cloud gateway Avere appliance some time in 2011/2012. Ditto Alacritech, which is better situated because of its TCP/IP acceleration technologies. All this by the way is entirely Blocks and Files speculation. ®
Sponsored: Minds Mastering Machines - Call for papers now open