Online sync'n'store services
Your files on the cloud to access from... anywhere
Web apps
This 'suite' approach is taken to its extreme by Apple's MobileMe service. Apple's intention is to get you to upload all your personal files and information into the cloud – and if you end up so reliant on the service that you keep paying £60 a year for them, all the better. It also provides all sorts of Apple-esque multimedia gimmickry, such as online videos and slideshows, and even a feature for locating lost iPhones.
Its iWork.com service is similar. It's free, but you have to buy Apple's iWork productivity suite for either Mac or iPad. Purely document centric, it's designed as a to make presentation, word and spreadsheet files that you have created available on one the move, or to other people for collaborative working. It's fine if you only work with those document types and those apps, but I'd prefer something more generic.
Review: Microsoft SkyDrive Live Mesh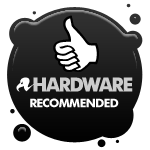 Microsoft offers two online storage services, of which Live Mesh is the most versatile. You can download the Live Mesh software onto a Mac or PC, and then use it to upload and store up to 5GB of files online. It also allows you to create a folder that syncs your files across the cloud and multiple compiuter. You can sync your Internet Explorer favourites too.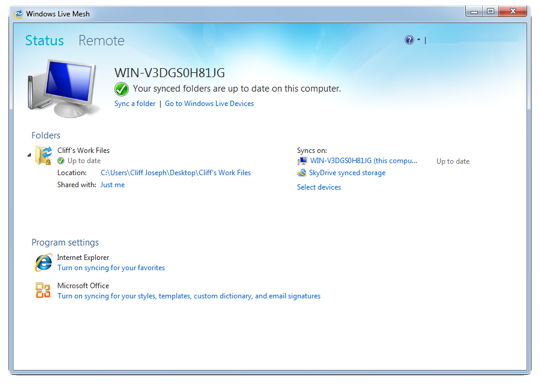 The Live Mesh software is very straightforward and easy to use, although Microsoft manages to confuse matters by creating an odd overlap between Live Mesh and the more basic SkyDrive online storage option. The 5GB of storage provided by Live Mesh is actually just a chunk of the larger, 25GB of free storage that is available with SkyDrive – which you have to sign up for separately.
That seems unnecessarily complicated, but at least you've got 25GB of completely free storage available for back-ups, even if only a 5GB chunk of it can actually be synced via Live Mesh. Unlike Dropbox, it's never clear which files have synced and which have yet to be copied up or down the link.
Reg Rating 75%
Free Storage 25GB (SkyDrive) 5GB (Live Mesh)
Extra Storage N/A
More info Microsoft
Sponsored: Minds Mastering Machines - Call for papers now open