Cray hits Q4 revenue target
Bright Redmondian future promised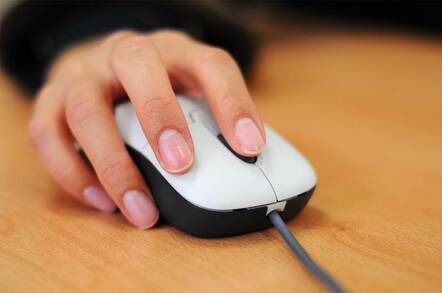 Supercomputer maker Cray has met its fourth quarter revenue target, pulling in at least $305 million.
Cray was at the Needham and Company Growth Conference in New York on Friday, and it unveiled some fourth quarter financial results so that chief financial officer Brian Henry would have something to talk about. Henry also gave some insight into Cray projects with Microsoft and what the company expected for 2011.
First, the numbers. In a statement put out by the company, Cray said that is achieved enough acceptances on its various supercomputer sales in the fourth quarter to meet its revenue target of between $305m and $325m. The company also said it expects to be profitable in 2010. As was the case in 2010, Cray said that a "wide range of results remains possible" in 2011, but it added that it expected to grow revenues again in 2011 and that it would be profitable this year as well.
Because of two large XE6 supercomputer deals that will go down later this year (presumably with Advanced Micro Devices' 16-core "Interlagos" Opteron processors), revenues will be weighted heavily toward the end of 2011, as they were this year.
In the presentation at the Needham event, Henry bragged that Cray had "a very strong fourth quarter and a great year overall." Cray has signed deals worth over $300m and comprising a total of 5 petaflops of aggregate number-crunching oomph for its XE6 supers, which launched in May 2010 and started shipping at the end of July last year. Henry did not say how much revenues the XE6 specifically delivered in the fourth quarter, but he did say that Cray got acceptances on $200m worth of the XE6 machines in 2010, which had only been shipping for the last four months of the year.
The "Gemini" XE interconnect, which has much lower latency and much higher bandwidth and server node scalability than the SeaStar2+ interconnect it replaces in Cray's top-end Opteron supers, is working well, according to Henry. He said the reliability of the XE6 machine is very good in the field. "The software, which is the one thing that usually lags a little bit, is in much better shape than we expected it to be at this stage," Henry said. This is no accident. Cray has been running a lot of the custom Linux environment and networking stack on earlier XT6 supers to shake out the bugs. The XT6 machines use the same Opteron 6100-based blade servers and sport the earlier SeaStar2+ interconnect.
Last year, Henry said, Cray landed many deals worth over $20m, and had quite a number that ranged from $30m to $50m, too, many of them competitive deals (usually against IBM and a third player). Henry said that Cray's win rate last year was very high, and that Cray did not expect it to hold in 2011. But, he added, because of the broadening out of the Cray product line and its expansion globally, the pipeline of opportunity was more diverse in 2011. Moreover, in 2011, customers with existing XT4, XT5, and XT6 machines would be looking to upgrade to XT6 or XE6 machines; most of the deals Cray did for XE6 machines in 2010 were new installs, not upgrades.
Cray is also expecting to get GPUs integrated into its big supers by the end of the year and will also have the new Opteron chip to pair with the Gemini interconnect and win more deals. These factors, – as well as the political will among the US to compete against China, Japan, and Europe to reach into the 10 petaflops performance range – are why Cray thinks it can have an even better 2011.
Henry said that Cray's XMT-2 massively multithreaded systems are getting ready to ship soon, and did not mention who the customer supporting this project was, but everyone assumes it is the US National Security Agency. The current XMT machines, launched in 2006, sport Cray's "ThreadStorm" processor. The ThreadStorm chip has 128 threads and the XMT machine scales up to 8,192 processors and 128 TB of memory into a single system image that has global shared memory.
The MTA chips are the brainchild of Burton Smith, now a fellow at Microsoft, and when ganged up in large numbers, they are exceedingly good at pattern recognition for semantic data. The US government is funding the XMT-2 system, which presumably puts a faster ThreadStorm processor in the new Opteron G34 socket and using the Gemini interconnect to lash blades together. Henry did not say.
What Cray's CFO did reveal was that Netezza, which does data warehousing based on a hybrid x64-FPGA system, was interested in using the chips in the XMT-2 in its appliances. (Netezza was acquired by IBM for $1.7bn back in September 2010, and is thus far being operated as a subsidiary.) News and legal database provide LexisNexis is also looking at using the XMT-2 machines, and Henry added that financial services companies might be interested in the forthcoming box to look at stock price and buying patterns, online media companies might want one to sift through blogs and publications, or power companies might employ an XMT-2 to analyze patterns in the electrical grid to stop problems before they start.
"It's kind of gravy if we can find other uses for this particular technology, and we are investing in that," Henry said.
Henry also gave attendees some idea of what its Custom Engineering unit was doing with its contract with Microsoft's Extreme Computing Group, which was announced back in March 2010. (If you can call the very little that Cray and Microsoft said about the deal at the time an announcement). This was the first Custom Engineering contract that Cray had inked outside of its traditional scientific and technical computing arena.
As it turns out, Cray is helping Microsoft come up with a dense server board that can run at higher temperatures than normal system boards, allowing for data centers to run at higher temperatures and therefore use less energy to cool the servers. This dense board is in prototype now, and Henry said there was potential for Cray to engage in other Custom Engineering deals based on what it learns here, possibly licensing the technology to others. Cray could also commercialize the technology itself, Henry said.
The Custom Engineering business grew to $30m in sales in 2009, up more than 400 per cent. Custom Engineering could be more than half of the $110m in services revenues for 2010 (we'll see when the final financial results for the company are announced in a few weeks). Cray thinks it can grow this business to be more than $100m over time.
Who knows, Cray might even land a CPU design deal to tweak ARM processors so they can work with the Gemini interconnect. Stranger things have happened. ®
Sponsored: Minds Mastering Machines - Call for papers now open