Sainsbury's is abandoning tape
Shoden shoes-in Data Domain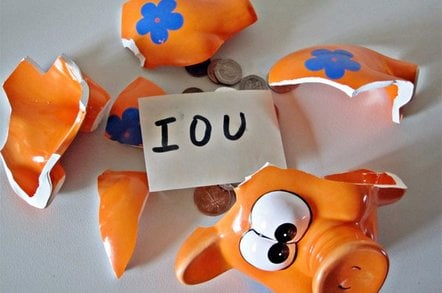 UK retailing giant and mainframe user Sainsbury's is migrating away from tape to Shoden-supplied Data Domain disk backup systems.
It has rejected a move to Oracle's current StreamLine automated tape library and is moving to disk instead.
Shoden is the UK division of a South African systems integrator which resells Hitachi Data Systems and EMC Data Domain products. Sainsbury's had outsourced its IT to Accenture. When Justin King became chief executive in March, 2004, he decided to be a tiger, and canned the 10-year Accenture contract three years early – in October 2005 – to bring IT back in-house.
The Sainsbury's IT environment included mainframes; Windows, Solaris and Linux open systems servers; and EMC storage arrays. Veritas NetBackup software was selected by Accenture to work with the StorageTek (STK) automated tape libraries (ATLs). However, systems age like everything else – and Sainsbury's found its ATLs were getting too old in 2009.
Tim Neale, Sainsbury's Mainframe Services Lead, said: "Our ATL tape maintenance costs were rising rapidly; we had an ageing infrastructure approaching its end of life and we were suffering increasingly unreliable tape media. One of our datacentres was also running out of floor space."
Shoden and others were asked to look at providing backup facilities for the mainframes and open systems servers, and Shoden won the deal with its QuickRecover product based on Data Domain arrays. This involves using Luminex Channel Gateway gear as a gateway between the mainframes and the Data Domain systems. The Luminex product emulates a tape library as far as the mainframes are concerned.
There are three Sainsbury's datacentres: two of them have Data Domain 880 systems and the other has a 560.
Neale said: "Other vendors offered new or different tape-based solutions, but we were attracted to Shoden's bold approach to move us to disk-based backups using ... technologies such as Data Domain and Luminex alongside its own management software... We were able to see for ourselves that mainframe data can gain significantly from deduplication."
In other words, the cost of storing data on disk was nearer to the cost of storing it on tape because the effective disk capacity was greatly increased by deduplicating data. Disk-based backup also entirely eliminated the problem of unreliable tape media.
This must have been galling to Oracle as the logic of a migration to the latest StreamLine ATL must have seemed impeccable to its salespeople. But Neale said: "The key benefits for Sainsbury's are the ability always to be able to restore without worrying about the integrity of the tape media, much faster write performance and, most importantly for us, we now have a backup environment within which we can actually test our DR properly. [The] approach of using just one configuration in a 19-inch rack to manage our entire mainframe environment and our expanding open systems platforms was also very attractive."
Set against this background, the appeal of a further tape-based system approach evaporated.
Neale said he was "relieved that no changes had to be made to our z/OS, JCL, applications or backup methods as everything continued to work transparently. "We have now completely moved our mainframe backup environment onto a disk-based platform, and met our needs of recovering floor space and reducing costs."
In other words, the overall cost of ownership of the disk backup system was less than that of the previous one and, we must suppose, any alternative tape-based backup systems.
Shoden's statement reads: "QuickRecover supports all the mainframe applications including that dedicated to the store-replenishment system, a fundamental one for the retailer. The Shoden [system] ... generates daily, weekly and monthly reports on performance, deduplication rates and quantity of data, and the customer is already looking to expand its use into archiving in addition to backup."
We understand Sainsbury's didn't deal with EMC directly because the company had far less mainframe expertise than Shoden.
Job done; bye-bye tape. Suppose other mainframe tape users make the same decision as Sainsbury's when their robotic tape libraries reach their end-of-life? Cue quivers of apprehension in the mainframe tape supply environment, meaning IBM and Oracle. ®
Sponsored: Minds Mastering Machines - Call for papers now open