Mitsubishi commuter e-car goes on sale
G-Whiz killer?
Mitsubishi's e-car, the i-MiEV, formally goes on sale in the UK today.
You can read El Reg's review of the electric auto, which we found to be genuinely fun to drive, here.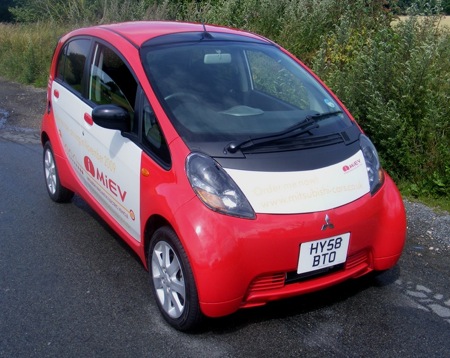 The car maker has actually been shipping vehicles to Europe since October 2010, with some 2500 of them arriving on the continent. Many are i-MiEVs, but some will sell as the Peugeot iOn and the Citröen C-Zero, both manufacturers having signed up to re-badge the Mitsubishi.
The Japanese company said it plans to expand sales into more European countries - it's focusing on the 15 better-off nations first - and start production over here too.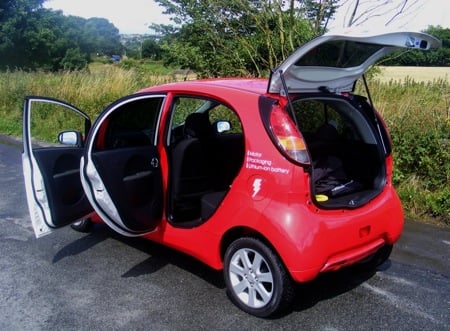 An no wonder it has its eye on the wealthiest countries. Here in the UK, the i-MiEV will start at £23,900 - and that includes a £5000 subsidy from the Con-Libs.
The i-MiEV has a range of 93 miles, and Mitsubishi claimed you can top up the battery to 80 per cent in half an hour. Not a car for long-distance driving, but it's likely to win converts who commute into towns and cities, especially those with charging posts.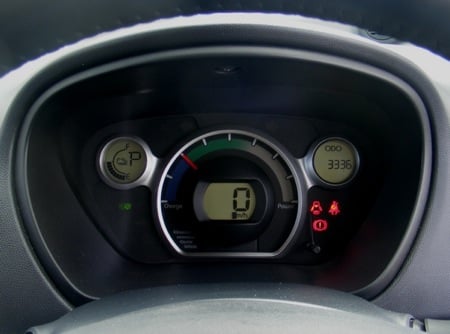 Londoners will be able to avoid paying the congestion charge with one of these cars, which, let's face it, is a far more attractive e-car option than the G-Whiz. ®
Sponsored: Minds Mastering Machines - Call for papers now open