Freecom touts 'world's skinniest' mobile HDD
Slimline SuperSpeed
Freecom claims its new Mobile Drive Mg, an external HDD for Mac users, is the thinnest drive of its kind in the world. Bad luck, Freecom - Hitachi got there first, with its G-Drive Slim, also 10mm thick.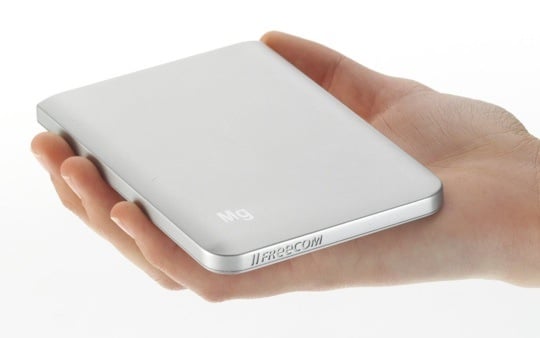 Thin it may be, but that doesn't prevent it from packing in the latest in connectivity tech, USB 3.0. True, Macs haven't yet gone SuperSpeed, so it's handy that USB 3.0 is fully compatible with 2.0, and will be ready to deliver data transfer rates of up to 130MB/s when Jobs and co. get with the programme.
The magnesium allow clad Mg will come in 320GB and 750GB forms when it goes on sale around the middle of this month. The former will cost £80, the latter £110. Pay £120 and you can have a slightly thicker - 12mm - 750GB Mg with a Firewire 800 port as well as USB 3.0. ®
Sponsored: Application managers: What's keeping you up at night?