EMC employee filched $1m worth of hardware
Kit for cash - one piece at a time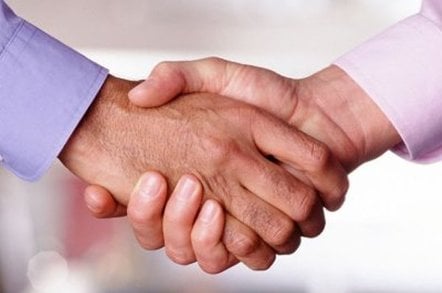 An EMC employee stole around a million dollars' worth of kit from the company over almost ten years.
Testing employee Kevin Kelly stole small products from an EMC Apex facility in North Carolina, walking them out of the door in a gym or duffel bag.
He sold them over the internet - a process known as e-fencing - to BL Trading LLC of Hanover, Massachusetts. The company is being charged by US federal authorities with receiving stolen goods, transporting stolen goods across state lines, and wire fraud, and to other unknown customers.
Kelly, who lives in Sanford, NC, has pleaded guilty to the theft of $929,891 worth of EMC product, plus similar charges of wire fraud, inter-state transport of stolen goods and aggravated identity theft, during a period between 2000 and 2009.
Kelly now faces up to 32 years in jail, to be followed by three years of supervised release, a fine of $250,000 or twice the gain or loss (whichever is highest), restitution and forfeiture, when sentenced on 7 April.
Mark Rothfuss, an ex-EMC call centre employee, was charged last December with stealing $140,654 of equipment between 2007 and 2009, and selling it through eBay or to unidentified businesses.
BL Trading, a reseller of new and used EMC equipment, was charged last week, with the prosecutors saying it either knew the goods were stolen or was wilfully blind. Its employee who bought the stolen goods has died since the thefts ceased in 2009.
The company is also charged with unlawfully using software updates from EMC on equipment it was not permitted to update. The charges against Rothfuss, facing 30 years in jail, and BL Trading, facing restitution and fines in the half million dollar or more area, have yet to come to court. ®
Sponsored: Minds Mastering Machines - Call for papers now open