Kinect blamed for Red Ring of Death outbreak
'Purely co-incidental'
Some gamers are blaming Kinect, Microsoft's motion-controlled peripheral, for the loss of their XBox to the dreaded Red Ring of Death.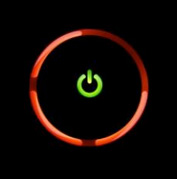 One Reg reader says his Xbox was just over a year old when he plugged in his new Kinect device this Christmas, only for the console to break down.
Microsoft says that Kinect was built to work with all Xboxes, and says instances of RRoD are "purely coincidental".
According to the BBC, forums are rife with accounts of Christmas ruined by console failure caused by Kinect. We did not find very many complaints, but the common theme is that the Kinect update was to blame.
Posters on the forums appear to have older Xbox consoles, which were known to be susceptible to the RRoD issue, before Kinect hit the market late last year.
Let us know if you've experienced similar issues. ®
COMMENTS
usage patterns
RROD is often triggered by overheating. If you get an exciting new game, or new peripheral, and suddenly start playing on your console for much longer periods, then you're disproportionately likely to suffer RROD.
bollocks
From memory..
RROD were caused by Forza 2 (when it came out).
They were also caused by GTA IV (when it came out)
Also caused by Gears of War 2 (when it came out)
Also caused by (whatever is currently popular).
Co-incidence. Get it repaired (and yes, it's a shitty thing that happens, it happened to me) and move on. It's no more kinect's fault than it is watching Sky player, playing Red Dead Revolver, or whatever else you were doing when it struck.
which bit of the sale of goods act (pedant alert)
I'm sure it's section 14(2) that you're referring to when you say goods must be fit for purpose but I don't seem to recall anything about seven years in the act itself. I think that the language that Parliament saw fit to use was 'last for a reasonable length of time' or words to that effect.
Take a look at the XBox.com forums...
Just after the release of any big game...
Guitar Hero 2 breaks your Xbox
COD:MW broke my 360
Rock Band gives you the RRoD
Kinect fries your console
Etc, etc, etc.
*Yawn*
I'm surprised it's taken the BBC so long to catch on to this non-news event that gives them good chance to bitch about MS after every game release.
Simple fact is the 360 is quite capable of destroying itself with no outside assistance (I'm on my third). That fact that some consoles spontaneously combust just as their owner trots in the door with the latest, greatest thingy is a shame, but nothing to do with that new game (or shiney new hardware).
What's more worrying is that the same basic fault still persists after umpteen hardware revisions.
Of course the other critical problem
Is Kinect and disc scratching. All XBoxes, even the latest ones will totally destroy the inserted DVD when given even the slightest tremor. Kinect jumping games (which is the only type of Kinect game from what I can see), will guarentee that your Kinect games are destroyed in no time at all. Mandatory HDD installs methinks....
Microsoft should stop making hardware, as they suck at it.