IT sales beat expectations in 2010
2011? More of the same. Maybe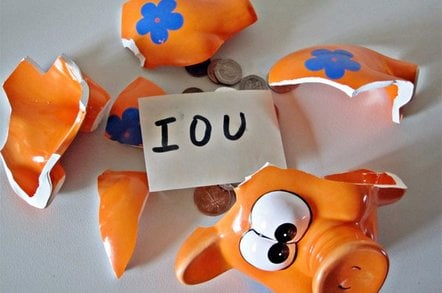 The market for computing and telecom hardware, software, and services had better sales in 2010 than research outfit Gartner originally predicted. And the prognosis for 2011 is perhaps better than many now expect.
If you are trying to be optimistic about the state of the economy, then the news that Gartner is now projecting that worldwide IT spending will rise by 5.4 per cent, to $3.4 trillion, in 2010. That is considerably better than the 3.2 per cent growth, to $3.2 trillion, that Gartner's wizards were prognosticating.
But don't get too excited. Of the 2.2 points of improvement in the IT spending numbers, 1.6 points is actually due to the crashing of the US dollar against other currencies. So the glass is neither half full nor half empty. You have the wrong glass. That said, there was still six-tenths of a point of real upside in 2010 compared to Gartner's earlier projections, which IT vendors will surely take. In fact, they already took it.
Gartner is now projecting that companies bought $364.1bn in computing hardware in 2010, up 8.9 per cent from 2009's terrible levels. Spending on software rose to $235.9bn (up 6.1 per cent), while revenues culled from IT services hit $782bn (up only 2.5 per cent). This "real" IT business therefore grew at 4.7 per cent, to $1.38 trillion. Telecom equipment sales were $426.6bn in 2010, up a stunning 14 per cent, while money wasted spent on telecom services hit $1.59 trillion, up 3.4 per cent.
The outlook for 2011 isn't all that different, but there are added worries.
"Aided by favorable U.S. dollar exchange rates, global IT spending growth is expected to exceed 5 per cent in 2010, but a similar level of growth in 2011, while forecast, is far from certain, given continued macroeconomic uncertainty," explained said Richard Gordon, the research vice president at Gartner who put together the projections. "While the global economic situation is improving, the recovery is slow and hampered by a sluggish growth outlook in the important mature economies of the US and Western Europe.
"There are also growing concerns about the ability of key emerging economies to sustain relatively high growth rates. Nevertheless, as well as a fundamental enabler of cost reduction and cost optimization, investment in IT is seen increasingly as an important element in business growth strategies. As the global economy repairs itself in coming years, we are optimistic about continued healthy spending on IT."
The wizards at Gartner say they expect computing hardware spending growth to cool a bit in 2011, rising only 7.5 per cent to hit $391.3bn. This cooling is perfectly natural, given how much pent up demand for PCs and servers in the wake of the Great Recession. Spending growth on software is expected to rise by the same 7.5 per cent in 2011, according to Gartner's projections, hitting $253.7bn.
IT services are projected to perk up a bit this year, rising 4.6 per cent to $817.9bn. So if you do the math, the "real" IT part of the projected revenues for this year will hit $1.46 trillion, up 5.9 per cent. While telecom hardware sales are projected to rise by 9.1 per cent, to 465.4bn, in 2011, telecom services revenues will only grow by 3.4 per cent, hitting $1.65 trillion and bringing the class average across the entire IT class down. ®
Sponsored: Minds Mastering Machines - Call for papers now open