Microsoft powers up 'wallless' data center
Azure behemoth turns outside in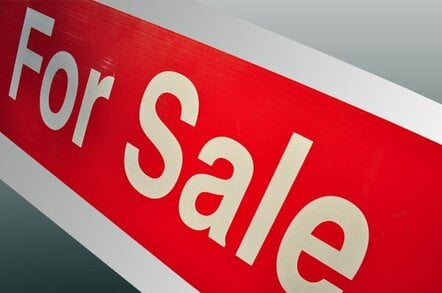 Microsoft will soon fire up a state-of-the art data center in its home state of Washington, after receiving a tax break from local politicos.
The company has promised to open what it calls one of its "most innovative new data centers" in Quincy, Washington early this year. The center is expected to host services such as Microsoft's Azure cloud.
The data center is based entirely on pre-assembled computing modules designed to deliver greater scale and flexibility. It also uses server cooling techniques developed at Microsoft's Chicago and Dublin data centers to help cut running costs. It will open next door to Microsoft's existing 500,000-square foot data center facility in Quincy, which opened in 2007.
Kevin Timmons, general manager of Microsoft's data center services, blogged that the expansion takes new ideas forged in Chicago and Dublin a stage further, using modular building blocks for electrical, mechanical, server, and security subsystems.
The modules at Microsoft's other centers were capable of scaling from 400 to 2,000 servers.
"Our modular design enables us to build a facility in significantly less time while reducing capital costs by an average of 50 to 60 per cent over the lifetime of the project," Timmons said.
The new design means the Quincy extension will be housed in a steel and aluminum structure instead of the sort of concrete bunker that housers the existing Quincy center. Data Center Knowledge reported in May that the building will lack side walls. This follows an eight-month experiment in which Microsoft ran five HP servers in an outside tent with zero failures.
"The structure is virtually transparent to ambient outdoor conditions, allowing us to essentially place our servers and storage outside in the cool air while still protecting it from the elements. The interior layout is specifically designed to allow us to further innovate in the ways that we deploy equipment in future phases of the project," he wrote.
All very exciting. But it nearly wasn't so.
In late 2009, Microsoft said it was closing the existing Quincy facility and moving operations to San Antonio, Texas. The threat came as a Washington tax exemption that favored data center providers was set to expire. Local politicians responded with a 15-month sales tax exemption on the purchase and installation of computers and energy for new data centers in 32 rural counties in Washington, which Microsoft has called home for 32 years.
The tax break was backed by the political pressure group Washington Needs Jobs whose members include Microsoft, Yahoo, and VMware (all of whom are building data centers in the area), the Washington Technology Industry Association, and the town of Quincy. ®
Sponsored: Minds Mastering Machines - Call for papers now open