Captain Marvell flops out mighty flash/disk hybrid controller
Challenges Momentus to match Flashy girth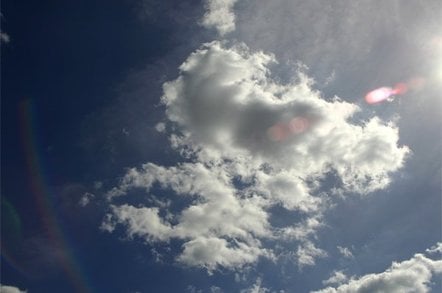 Hoping to help bring affordable flash acceleration to hard disk drives, Marvell has crafted a hybrid controller that makes an SSD and hard drive duo look like a single storage pool to host systems.
Solid state drives (SSD) are very expensive compared to hard disk drives (HDD) and, so far, only Seagate has tried building an affordable product combining the two technologies with its Momentus XT. This is a notebook disk drive with 4GB of NAND flash inside the casing. No other disk drive manufacturer has built equivalent products and, as far as we know, no significant system OEM is supplying either tablet, netbook, notebook, desktop or server systems using it.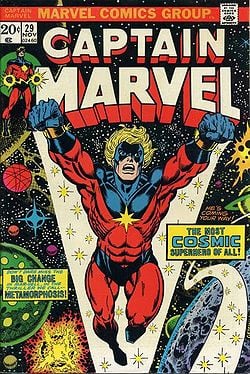 Hybrid Captain Marvel gets flashy
What Marvell has done with its HyperDuo 88SE9130 controller chip is to combine flash and hard disk drive controller functions in one 6Gbit/s SATA interface controller with added caching algorithms to put hot data and file directories in the SSD, while, in an optional safe mode, keeping a copy on the disk drive. This is automated tiering at the SSD and HDD component level.
System suppliers would insert this chip in the control path between, say, an Intel South Bridge chip and an SSD and a HDD. The South Bridge would see a single, virtual SATA storage disk, a C: drive as per normal. It would have, Marvell says, up to 80 per cent of the performance of a pure SSD used instead of an HDD. That should mean system startup and application load could be speeded up considerably.
There are 88SE9130 design wins already, with ASRock, Asus, Gigabyte and MSI saying they will add it to motherboards, supporting Micron SSDs and both Seagate and Western Digital disk drives. This approach by Marvell means system suppliers can continue dual-sourcing disk drives and not have to single source flash cache-accelerated Momentus XTs from Seagate.
Seagate's Momentus XT product may be stopped dead in its tracks by this Marvell move.
The lack of any host operating system dependency with the HyperDuo idea is a plus. That is a problem with OCZ's RevoDrive.
PCIe SSD has NVELO software running under the host O/S to execute caching algorithms to move hot data from a SATA disk to the RevoDrive.
We understand sample motherboards and 88SE9130 chips are due out later this quarter and, if evaluations go well, product using the hybrid-enabled SSD and HDD design will arrive some time after that, probably in the second half of 2011. ®
Sponsored: Minds Mastering Machines - Call for papers now open