Hitachi GST brings out massive DVR units
Living room enormity on the way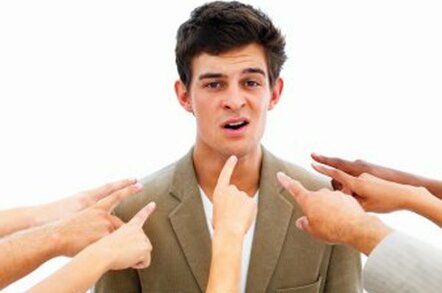 Hitachi GST has introduced new drives for digital video recorders, revving its existing 3.5-inch product with doubled capacity and giving us a 50 per cent capacity increase on the 2.5-inch product. With the new 3.5-inch drive, DVRs can hold twice as many movies and TV programmes as before.
The 3.5-inch 5K2000 hard disk drive holds up to 2TB of data and has a spin speed of 5,940rpm. The areal density is up to 411Gbit/in2, providing 667GB platters, which means you only need three of the little spinners to reach the 2TB level. Down goes the drives COGs (Cost of Goods) bill as the previous 5K1000 had four 250GB platters to reach its maximum 1TB capacity. It also had a 3Gbit/s SATA interface whereas the new model doubles that speed to 6Gbit/s.
The maximum data transfer rate is 600MB/sec and there is a 32MB cache. The 5K2000 is less noisy than its predecessor, operating at 2.4bels instead of the 2.5 – 2.7 bels of the older 5K1000.
Hitachi GST hasn't given us quite such a good new year's present with the 2.5-inch CinemaStar C5K750, which has had a 50 per cent maximum capacity increase on the older C5K500, holding either 500GB, 640GB or 750GB. The number of platters stays constant at two, and the areal density goes up from 375GBit/in2 to 492Gbit/in2, giving us 375GB platters.
Hitachi GST has gone way past that with its 2.5-inch TravelStar Z5K500 and its 500GB single platter utilising an impressive 636Gbit/in2 areal density. Next year we can expect even more capacious CinemaStar drives.
There is an 8MB cache and a 3Gbit/s SATA interface on the C5K750. The spin speed is 5,400rpm, giving users a 300MB/sec maximum data transfer rate.
These are the first consumer electronics drives from Hitachi GST with Advanced Format. The company says they are quiet, outputting 2.3 bels when idling, and more power-efficient than the old drives, drawing 0.5 watts when idle instead of 1.3 watts.
Target markets are cable, satellite, STB and surveillance systems with a need to digitally record and playback multiple video streams simultaneously, and 24x7 operations. Both new drives are shipping but pricing was not released. ®
Sponsored: Minds Mastering Machines - Call for papers now open