Reseller's VAR two-step lands Oz upside
Avnet swaps out ProSys for itX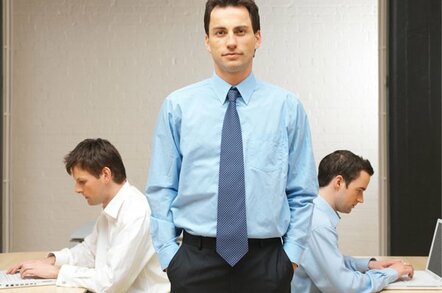 Master reseller Avnet has sold an American value-added reseller it landed through last summer's acquisition of Bell Microproducts while snapping up another to deliver greater leverage in the Australian IT market.
On Monday, Avnet acquired itX Group Limited, a reseller with a long history in Australian IT that got its start as a unit of GEC Australia, peddling minicomputers made by Digital Equipment Corp back in 1983.
After being mished and mashed with other IT resellers, the business was run as Alstom IT until it was acquired through a management buyout and eventually relaunched in November 2005 as itX. In 2007, itX went public on the Australian Stock Exchange, and in that same year itX bought ICO International, a managed hosting provider.
Avnet shelled out $79.1m (that's US dollars) to acquire all of itX, which distributes systems made by IBM and Hewlett-Packard and software from Oracle, VMware, Citrix, Red Hat, and Trend Micro among others.
Avnet says that itX is particularly strong in software and services, and will complement its own strengths in pushing hardware out into its global reseller network. itX has 150 offices and operates in Sydney, Melbourne, Brisbane, Perth, Canberra, and Adelaide.
In its fiscal year ended in June last year, the company had $162.8m in revenues. Unlike social network flim-flam that has a 25 times revenue valuation and even more than that to acquire a company such as Facebook (now said to be worth $50bn), the reseller racket has a fractional multiple, in this case around one-half of annual revenues.
On Tuesday, meanwhile, Avnet said it had offloaded ProSys, an IT VAR that came through its $252m acquisition of Bell Microproducts in March 2010. Avnet also assumed $342m in Bell Micro debt to get its hands on the venerable distributor, which was founded in 1988, employed more than 1,900 people, and had more than $3bn in sales. (The fractional multiple for the Bell Micro deal was more like one-fifth of revenues therefore.)
The ProSys VAR business, which was founded in 1997, was acquired by Bell Micro back in October 2006 and then merged with another IT VAR unit called TotalTec. That unit, which retained the ProSys name and which resells networking products from Cisco Systems and servers and storage from HP, generated $417.9m in revenues in the twelve months ended last June and has 360 employees.
ProSys is being picked up by Applied Computer Solutions, a reseller that peddles products across the US and is located in southern California. ACS is a reseller of IBM and HP servers and storage as well as Cisco, Juniper, Brocade, and QLogic networking and Oracle and VMware software.
Avnet and ACS did not provide any financial details for the sale of ProSys, but they did say that the deal includes a cash payment at the time of closing and an earn-out based on how the ProSys unit does selling products during the next three years. ®
Sponsored: Minds Mastering Machines - Call for papers now open