From Antennagate to WikiLeaks: the year in tech lunacy
Jobs, Schmidt, Ellison, and other high comedy
The smartphone patent wars
Many assumed that Linux would be the next battleground in the patent wars. But then the smartphone suits arrived.
In 2010, Android stalwart Motorola filed suit against Apple, claiming 18 patent infringements on the iPhone, iPad, iPod touch, "certain" Macs, and associated services, including MobileMe and the App Store. Microsoft sued Motorola. Apple sued Nokia in both the US and the UK. Nokia sued Apple three times. Location-services provider Skyhook sued Google. Oracle sued Google. Apple sued HTC. HTC sued Apple. And Kodak sued Apple and RIM. Companies typically claimed they had little choice but to protect their IP, but not everyone can be the good guy.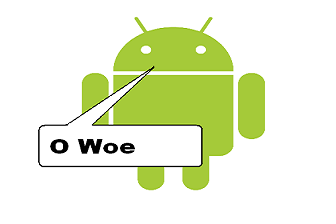 Android: feeling the patent pinch from Apple
Of course, there was some non-mobile activity too. Salesforce sued Microsoft after Microsoft sued Salesforce. Xerox sued Google and Yahoo!, and Microsoft sued TiVo. And XPRT Ventures sued eBay. Oh, and Microsoft cofounder and billionaire Paul Allen sued Google, Apple, Facebook, Netflix, Yahoo!, AOL, eBay, Office Depot, OfficeMax, and Staples over four patents for e-commerce and online functions that have been staples of most websites for years. Late in the year, Allen's case was thrown out by a judge who called the allegations "Spartan."
Meanwhile, Microsoft succeeded in getting the US Supreme Court to finally hear its defense against tiny i4i's claim that Word violated its XML patents. It's unusual for such cases to get so far. Usually, the parties accept the earlier verdict or appeal or they settle. In this case, the lower court had ordered Microsoft to pay $290m for infringements of patents in Word. But this time, there's a $14bn Microsoft franchise on the line, and Microsoft can't afford to open the door to other claims. A ruling from the Supreme Court is expected by the end of June 2011.
Then someone else will file suit over who knows what. And we'll do it all again.
Steve Jobs' Flash war unleashes HTML5 fever
If you hadn't heard of HTML5 at the start of the year, odds are you heard far too much by year's end. HTML5 is still an unfinished spec. But you'd never know that from the ridiculous way it has been misused in shameless PR campaigns from Google and Apple.
The worst was Jobs using HTML5 in his war on Adobe Flash. "They [Adobe] are lazy. They have all this potential to do interesting things, but they just refuse to do it," he said. "Apple does not support Flash because it is so buggy ... Whenever a Mac crashes more often than not it's because of Flash. No one will be using Flash ... The world is moving to HTML5."
This from a company that runs HTML5 demos that only run on its own browser.
Jobs followed up with a carefully considered open letter flaming Flash after Adobe dared to respond to his attacks. He continued to wave the HTML5 flag, and with Google waving it as well, many others followed.
Somewhere along the way, HTML5 came to mean not only HTML5 but, um, JavaScript and CSS. The poor unfinished standard was unhinged from reality. But the most amazing thing was that even Microsoft embraced HTML5. According to Steve Ballmer, HTML5 is now the glue that brings together websites, devices, and cloud computing. Microsoft already had its own offering for cross-platform, rich-media media on the web, Silverlight, but it was soon relegated to mobile software development.
Not only was Microsoft signing the praises of open web standards. It actually meant it.
When that happens, you know it's been a crazy year. ®
Sponsored: Minds Mastering Machines - Call for papers now open