From Antennagate to WikiLeaks: the year in tech lunacy
Jobs, Schmidt, Ellison, and other high comedy
Novell unloads patents to ... Microsoft
If Novell will be remembered for anything, it'll be Linux. Sold to Attachmate for $2.2bn in November, Novell did two significant things during its life: it bought into Linux with the purchase of SuSE - the number-two challenger to Red Hat - and it mounted a tough legal defense against the SCO Group over who owned the copyright on Unix. Novell prevailed and the court ruling helped sink Darl McBride's cowboy legal action.
Such was Novell's proximity to the whole Linux cause that alarm bells sounded when it emerged that 882 Novell patents were being sold as part of the Attachmate package to an unknown consortium called CPTN Holdings LLC. Not only that, but the group is backed by Microsoft.
Microsoft is known both as a stern patent policeman and arch-competitor to Linux, with a CEO who likes to talk about how Linux violates Microsoft's IP. Did these patents cover Unix? Were they therefore vital to Linux? As alarm bells rang louder, Novell issued a short, sharp statement to dampen the flames. As statements go, it left little to the imagination. "Novell will continue to own Novell's Unix copyrights following completion of the merger as a subsidiary of Attachmate," the company said.
But uncertainty remains. Attachmate is completely unknown in the world of open source, while the patents sold to the Microsoft-backed group almost certainly include IP surrounding WordPerfect and other technologies that'll give Microsoft more ammunition against open-source projects such as OpenOffice. Novell selling IP to Microsoft? It just doesn't sound right.
Google and Verizon devise net-neutrality carve up
The New York Times and Wall St Journal reported on August 5 that Google and Verizon, the largest wireless carrier in the US, were cooking up a plan to kill net neutrality with a system that allowed for the paid prioritization of traffic. Both companies denied the reports. "We have not had any conversations with Verizon about paying for carriage of Google or YouTube traffic. We remain as committed as we always have been to an open Internet," Google said.
Four days later, the pair produced a proposed net-neutrality framework for the Federal Communications Commission (FCC) that offered a "new nondiscrimination principle [that] includes a presumption against prioritization of internet traffic - including paid prioritization."
"In addition to not blocking or degrading of internet content and applications, wireline broadband providers also could not favor particular Internet traffic over other traffic," Google and Verizon said.
But there was a small escape clause at the end. "Prioritization of internet traffic would be presumed inconsistent with the non-discrimination standard, but the presumption could be rebutted." Could be rebutted? By who? And on what terms?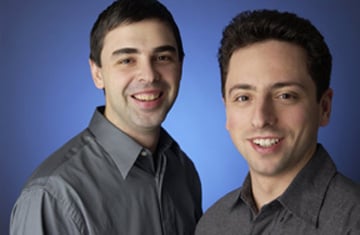 Us? Kill net neutrality? With Verizon? Surely some mistake
Oh, and all that hippie shit about not blocking or downgrading traffic? Yeah, well, Google and Verizon decided that was only for wireline communications – not wireless. That's because mobile is so much more competitive and, um, newer. Do I need remind you that AT&T is the US's largest provider of fixed broadband and a competitor to Verizon on wireless? Thought not.
Were the NYT and WSJ right? Hmm.
Fellow traffic freeloaders Amazon and Facebook attacked the plan's treatment of tiered traffic, and the FCC noted that the badly drafted plan contained "many problems" – all of which left Google on the back foot, with its telecom and media counsel Richard Whitt claiming it was a big misunderstanding and protesting: "No other company is working as tirelessly for an open Internet," he said.
But now the FCC has unveiled its first official net neutrality rules. And it looks an awful lot like the Commission has been spending an awful lot of time with Google and Verizon.
Sponsored: Minds Mastering Machines - Call for papers now open