Moviestorm virtual movie studio
Create your own animated productions – very, very, slowly.
Review Moviestorm is a virtual studio that takes the DIY attitude of Machinima one step further. Machinima is centred around the concept of recording in-game footage from your favourite title, editing it to tell your particular story, and adding your own soundtrack.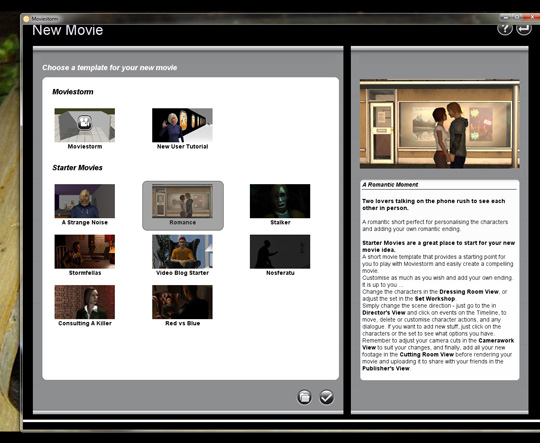 Ahead of its time? Moviestorm relies on Internet connectivity for content authoring
Many famous Internet movies and interstitials have been made this way, including 'Switcher' using World of Warcraft and Halo footage. Machinima has been around since 1999, and up until now, has been the cornerstone of independent on-line 3D animated moviemaking.
Moviestorm attempts to do away with the inherent derivativeness of Machinima, allowing budding film directors to create their own actors and environments from 'scratch', or rather, a wide bank of customisable features – yet, will it emulate other character creation engines and allow users to customize boob size? Apparently so. Moviestorm also comes with pre-scripted actions and dialogues to allow quick and dirty filmmaking to support that new beat you've been playing with in AcidExpress.
Creating a soundtrack too much work for you? You can create your pre-scripted movie to pre-scripted R&B or Dance music, which comes supplied with the software. Of course, the authors of Moviestorm hope that you will take advantage of such features as texture overlays and defects to create movies that are a little more original.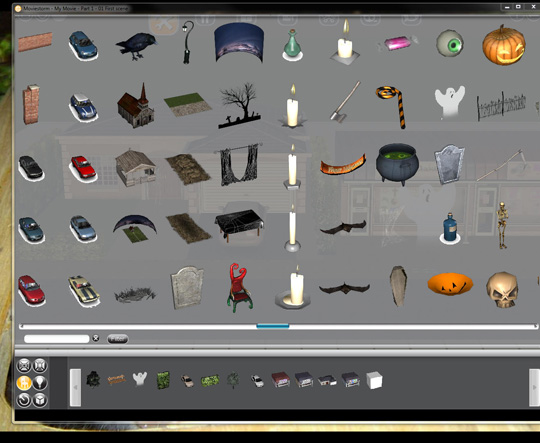 Various themed packs are on offer – all in the interests of fun
Ever played Left4Dead and wanted to make your own zombie movie? Apparently, now you can.
Sponsored: Minds Mastering Machines - Call for papers now open