Microsoft has shifted 1.5 million Windows phones
Boss lets secret number slip...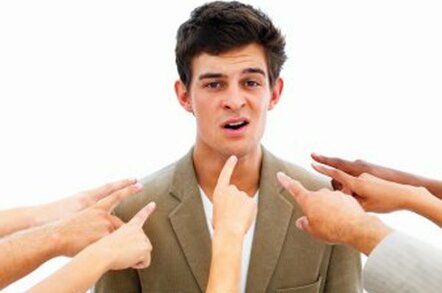 Microsoft has been telling the world that it's shifted 1.5m Windows Phone 7 handsets, though what proportion have arrived into the sweaty palms of users we don't know.
The number comes from Achim Berg, VP of marketing for the platform, who let it slip during a hard-hitting interview with his own PR department. But it's the number shipped by manufacturers rather than handset activations, so we don't know how many Windows Phone 7 devices are actually being used.
Microsoft does, of course: these days any significant OS is regularly reporting back to its designers who can tally the numbers in real time, but that's not the figure Microsoft has chosen to share. 1.5 million handsets is not to be sniffed at, not much anyway, even if some of them are still wrapped up under the tree and others are languishing on store shelves.
Microsoft hasn't so much been hemorrhaging money on Windows Phone 7 as firehosing it, spending at least half a billion dollars on promoting the platform. Windows Phone 7 is pretty, and would no-doubt have stolen the market if Apple hadn't already staked out such a significant claim. But it still needs work.
Microsoft is attracting developers to the platform, which now has an application store stocked with more than 4,000 apps despite being only two months old. That's not really surprising - Microsoft has always known how to treat developers: gcc fans might find Visual Studio a bit Noddy, but to the majority it's the tool of choice.
The number doesn't make Windows Phone 7 a success, but it doesn't make it an embarrassing failure either.
"We're comfortable with where we are, and we are here for the long run; Windows Phone 7 is just the beginning" said the VP. 1.5m is nothing to shout about, but it is a reasonable first step towards becoming a viable competitor. ®
Sponsored: Minds Mastering Machines - Call for papers now open