Samsung hops onto MLC roundabout
Solid and flashy performance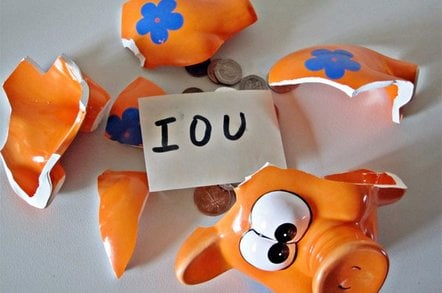 Samsung is sampling its first enterprise multi-level cell (MLC) flash, with a pretty high performance solid state drive, and hopping onto a roundabout already crowded with other suppliers such as Anobit, OCZ, Pliant and STEC.
The product comes in a 2.5-inch form factor, in 100, 200 and 400GB capacity points, and with a 3Gbit/s SATA interface. Its chips have a Toggle DDR (Double Data Rate) interface, meaning two operations can be performed per clock cycle. Both Samsung and Toshiba support Toggle DDR, while Micron and other flash-chip suppliers support an alternative ONFI (Open NAND Flash Interface) chip interface. Samsung's controller supports encryption and an "end-to-end data protection", although this is not explained.
Samsung says the product is for use as primary storage in enterprise storage systems, including servers. Byungse So, a Samsung Electronics SVP, is quoted saying: "While Samsung is already well-situated in the SSD market for enterprise servers with high-performance SSDs using single-level-cell (SLC) NAND flash memory, we are now expanding our line-up to include high-density SSDs using MLC NAND flash memory."
We recall that Samsung has invested in Fusion-io, the supplier of ioDrive SSDs for use as a tier of memory below RAM by servers.
The product does 43,000 random read IOPS and 11,000 random write IOPS; exhibiting the usual read/write asymmetry. However we are not told what the sequential read and write bandwidth numbers are, nor the product's working life, and certainly not the number of bits.
It could be 2-bit MLC, but we suspect it might be 3-bit. In August Samsung did a deal with Israeli start-up Anobit to use its signal processing technology in 30nm-class, 3-bit MLC flash products.
The new product's NAND chips are built using a 30nm process technology. Samsung announced 20nm class 3-bit MLC chips in October. By this standard, 30nm-class MLC NAND is nothing to write home about but it does suggest 3-bit MLC technology is quite mature as far as Samsung is concerned.
Samsung has an existing SLC NAND supply deal with EMC, and that company might be one of the customers sampling the new drive. Mass production of Samsung's enterprise MLC drives will start in January. ®
Sponsored: Minds Mastering Machines - Call for papers now open