This year's classy compact cameras
EVIL winners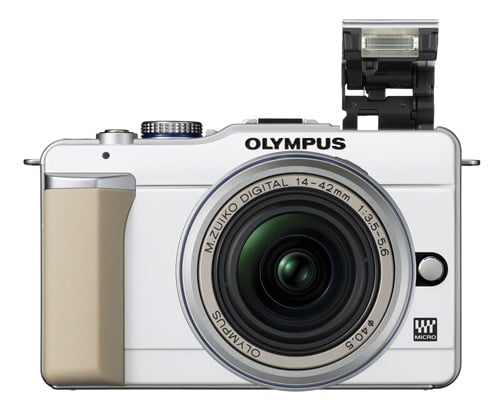 Olympus PEN E-PL1

The retro styling of the original Olympus PEN Micro Four Thirds model went west when the PEN E-PL1 appeared. Yet this was a small price to pay for a what turned out to be an absolute delight for anyone seeking an affordable way in to the world of interchangeable lenses on a compact camera. With fewer dedicated controls, a smaller screen and mono audio on its 720p video recordings, Olympus had a less demanding user in mind with this model, which incidentally featured a built-in flash, missing on its predecessors.
Inexperienced users could configure the camera easily using its range of art filters, scene modes and iAuto live guide prompts, that helped make sense of more subtle changes. Enthusiasts keen to tap into the image quality offered by the same 12.3Mp sensor featured on the pricier PENs were not going to be disappointed either. Along with a choice of six lenses, these PEN models had a comprehensive range of accessories to tap into including lens adapters, optical or electronic viewfinders, underwater kits and an external stereo mic attachment. For those with cost, quality and compactness as major factors in their camera buying decisions, the Olympus PEN PL-1 took a lot of beating.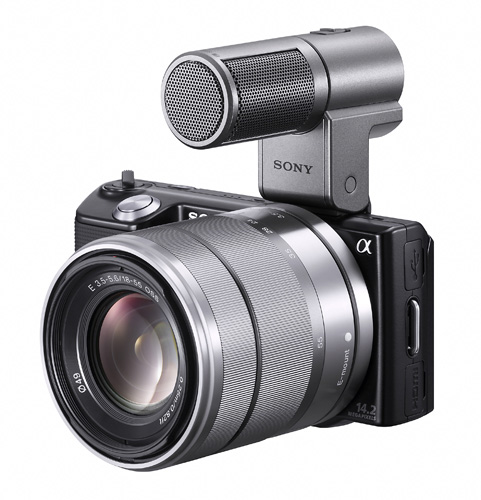 Sony NEX-5 with optional external mic accessory
Inescapable in compacts these days, the two main distinguishing features of Sony's NEX-5 and NEX-3 cameras were the video capture capabilities, at 1080i and 720p respectively, plus a £100 difference in price. Like the Samsung NX10, these cameras featured APS-C sensors and just three lenses with the new E-mount – the 18mm-200mm zoom was the most recent release and it bordered on comical given how it dwarfed the camera body. However, the thinking behind the NEX was simple: big sensor, decent glass, useful auto settings and basic manual control. Sony dispensed with a shooting mode dial – as most never move it from auto – and junked the idea of a built-in flash, serving it up as a clip on accessory instead. Given that the NEX managed to capture decent images even up to ISO 3200, many could live without it.
Married to the 18-55mm kit lens, the NEX-5 seemed more in balance when dangling around your neck and easily manageable in large pockets. Even though the idea was to deliver quality pics and simple operation, the NEX offered various expansion options. The flash accessory slot could also accommodate an external mic and Sony offered an A-mount adaptor to allow users to tap into lenses with the Minolta Konica mount utilised by the company's Alpha DSLRs. Other lens mounts were available from third parties such as Rayqual and Novoflex. Despite the 3D and sweep panaroma gimmickry, Sony demonstrated that the NEX cameras had certain priorities that photographers would understand, the optics being a prominent feature in more ways than one.
Sponsored: Minds Mastering Machines - Call for papers now open