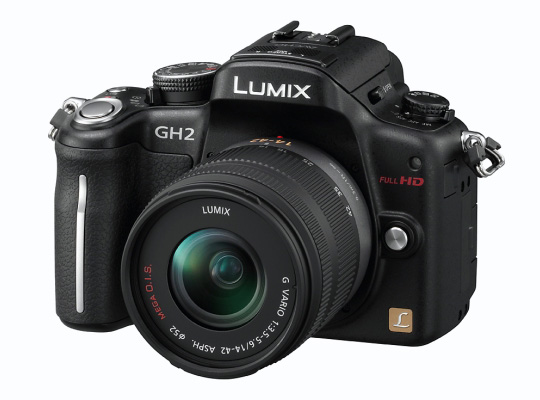 Panasonic Lumix DMC-GH2
Although Panasonic's Lumix DMC-G2 featured an articulating touchscreen display, one of the more endearing features of this Micro Four Thirds camera was its ability to pull focus when recording video by simply touching areas on the screen. You could even take photos this way and the AF would pinpoint the region tapped on the touchscreen. While both the G2 and the cheaper G10 (that lacked the articulating touchscreen niceties) featured 720p video recording and an upgraded processing engine, the pixel count remained at 12.1Mp, as on previous models.
However, later in the year, Panasonic raised the game for the Micro Four Thirds format with the Lumix DMC-GH2 featuring a 16.1Mp sensor and Full HD 24p video recording. At over £300 more than the DMC-G2, you'd have to want that extra resolution pretty badly, but for many, the compactness of these cameras for video work in tight corners was worth every penny. Lest we forget stills photographers, who not only benefitted from high quality images, even at higher ISO settings, but a wide range of lenses, some of which have appeared as a result of Panasonic's association with Leica.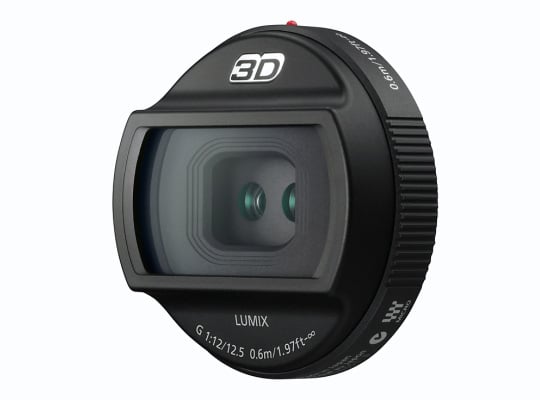 Panasonic Lumix H-FT012E stereoscopic lens
Those into stereoscopic photography could cough up £250 and take advantage of the H-FT012E 3D lens, and Panasonic would happily sell you a suitable Viera 3D telly to make the most of it. The company certainly put a lot of weight behind the Micro Four Thirds format this year, expanding upon it as a complete system. The arrival of Sony's APS-C NEX models may have caused some potential buyers to pause for thought over sensor sizes, but the Lumix G-series had some rather attractive price drops later in the year, which can certainly help in the decision making process. ®
Reg Ratings
Leica M9 90%
Canon G11 80%
Samsung NX10 80%
Olympus PEN E-PL1 85%
Sony NEX-5 85%
Panasonic DMC-G2 85%
This year's classy compact cameras