Jamie Oliver website offers graphic recipe for 'Pussy'
User-generated beaver pie still on menu
NSFW Tousle-haired mockney belly-robber Jamie Oliver has been let down by his website's IT staff today, after they failed to effectively remove a distinctly NSFW web-2.0 user uploaded recipe for "Pussy".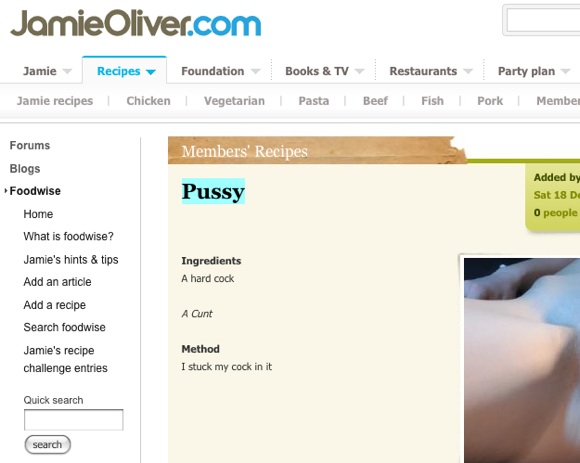 Tasty
The offending recipe's page has been removed from Oliver's site, but as the screengrab makes clear as of this article's publication the naughty snap is still hosted and can be viewed directly (NSFW) here or in context courtesy of the Google cache. ®
Sponsored: Application managers: What's keeping you up at night?