BA flights website grounded by snow
Looking for a seat? Flight information? Ask Santa
British Airways' website was up and down this morning, which is still more than can be said for its aircraft.
The UK's flag carrier's terrible weekend carried on right into Monday, as its shiny new base at Heathrow was snowbound with few flights taking off, and fewer still arriving – in common with the rest of the airport it has to be said.
CEO Willy Walsh reportedly advised passengers to give up the chance of getting anywhere any time soon. You could get further details online, except the website appears to be occasionally sparking into life and taking long periods of lying down. Which is what we imagine being a passenger at Heathrow is like right now.
As far as we could make out, other airlines have managed to get their websites up, which is more than can be said for their planes.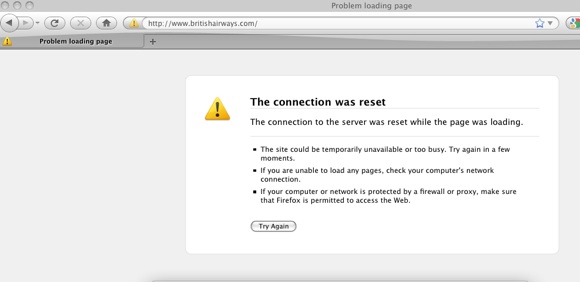 Sometimes it looks this...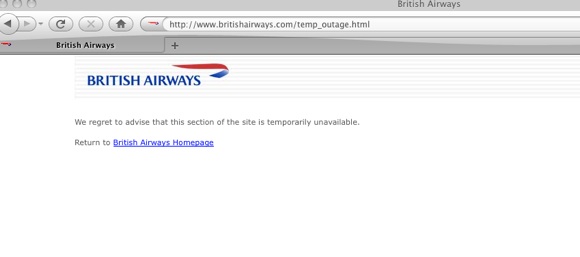 Sometimes it looks like that...
We did get a brief glimpse of BA's website this morning – but just like when you try to spot Santa, it had gone in the twinkling of an eye.
It does seem a mystery why BA can't keep its web presence flying. It could be that the airline's ops staff have enough problems on their hands dealing with a whole terminal full of sleep-deprived passengers who've been existing on nothing but Pret a Manger, duty free and space blankets for the last three days. Or it could be "The World's Favourite Airline" is also the UK's favourite whipping boy when it comes to transport problems. ®
Sponsored: Fast data protection ROI?