Apple iPad vs... the rest
Duking it out with the Galaxy Tab et al
Ideological, Captain
Android or iOS? Again, a subjective choice. It's kind of like the old UIQ vs Series 60 debate in the early days of Symbian smartphones: lines will form behind either according to each user's sense of aesthetics and needs, but mostly because of the hardware vendor they favour.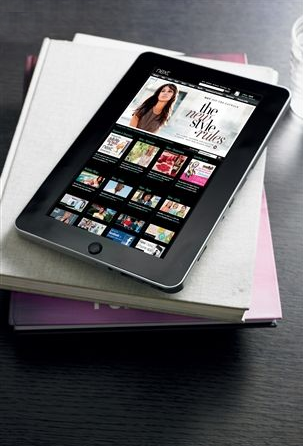 Next's 10in Android tablet: fashionable OS?
Time was when you bought a Sony Ericsson and got UIQ, or chose Nokia and got S60. Likewise, most people beyond, perhaps, the Reg's readership of übergeeks, will select Samsung - or LG, Toshiba, Acer, Asus, Motorola, etc - first, and Android second, just as a vote for Apple is inherently a vote of iOS.
Android works, but I personally prefer iOS, its walled garden holding no fear for a capable wall-climber like me, and which is clearly not bothering the majority of the many, many folk who've owned iDevices over the years. Open Sourcers may take offense, but ordinary punters seem unconcerned.
The Galaxy Tab, then, is the optimum choice for a quality tablet. If money's a worry, there are always the cheapy Chinese one - or Viewsonic's ViewPad 7, which is only slightly cheaper than the Tab, but comes with a slower CPU. It has 3G, but the capacitive touchscreen is just 800 x 480 and it comes with a mere 512MB of storage, though it can use any Micro SD cards you may bring to the party.
In use, though, the iPad feels more polished and just more darn desirable than either the ViewPad 7 or the Tab. The anticipated introduction of the iPad 2 early next year is only going to make the it more so, no matter how much spleen anti-fans will vent.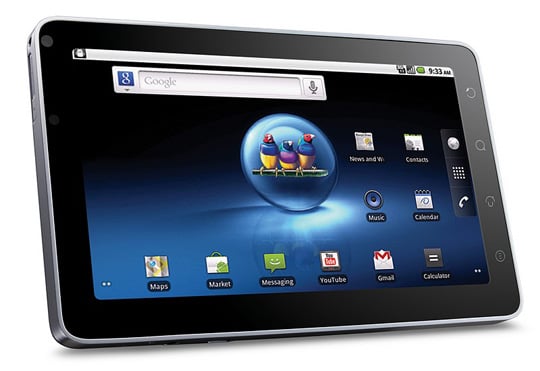 Viewsonic's ViewPad 7: slower, less capacious the than Tab, but cheaper
But 2011 will also bring a raft of fresh entries into the market - all those big name vendors who've held back to await a better, more tablet-friendly version of Android than 2.2 - aka Froyo - that Samsung and Toshiba opted for.
It'll pay to wait a while and see what Apple and the new raft of rivals come up with. ®
Reg Ratings
Apple iPad 3G 85%
Apple iPad Wi-Fi 80%
ViewSonic ViewPad 7 75%
Samsung Galaxy Tab 75%

Sponsored: Minds Mastering Machines - Call for papers now open