Lara Croft and the Guardian of Light
The Tomb Raider comes to the iPad
Croft original
To be fair, this is a problem that affects a lot of iPad games, especially those converted from consoles, but Lara Croft and the Guardian of Light seems particularly problematic. And other games usually offer a choice of control layouts - here all you can do is re-position the controls further up or down the screen.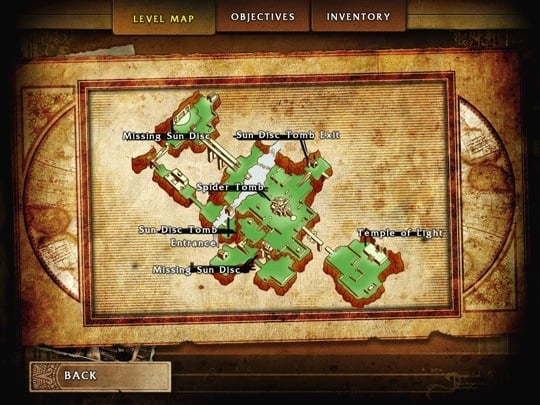 'Show me the way to go home, I'm tired and I want to go to bed'
Still, practice makes perfect, and it is possible to get the hang of the controls. Console fans will undoubtedly do better than an old keyboard-and-mouse guy like me.
And, as I say, there's a lot of gameplay here to keep you coming back and, in turn, gaining that practice. The only downer is that this version of the game contains only ten of the console versions' 14 levels. The "HD" iPad version weighs in at 395MB, so it's not for lack of space that they've been dropped. Likewise, none of the extra, downloadable content (DLC) for the original is included here.
Cheeky, that, but with dozens of Achievements listed, there's still plenty of reason to go back and boost your score. As is stands, it's not a game that'll be over and done with in a few hours. Far from it.
Two-player co-op is present, however, and you can partner with Game Center buddies and anyone on the same Wi-Fi network as you.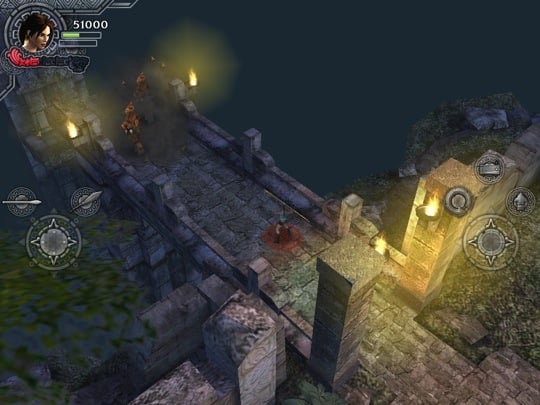 Beastie Boys
Speaking of Game Center, the only crashes I experienced came during the service's auto sign-in sequence.
Verdict
Square Enix successfully brings the latest Tomb Raider - in practice; the branding is absent - adventure to iOS. Lara Croft and the Guardian of Light is bang up to date, yet delivers plenty of play to match the first three games. ®
More Mobile Games Reviews

Infinity
Blade
Ten Essential...
Android Games
Ten Essential...
iPhone Games

Lara Croft and the Guardian of Light
The Xbox and PS3 game makes a successful leap onto the iPad and iPhone, bringing hours and hours of gameplay. Reviewed on the iPad
Price:
£5.99 (iPad) £3.99 (iPhone) RRP