March of the set-tops
The same services are coming to the Humax HDR Fox T2 digital video recorder (DVR) and a future update will allow the box to stream Freeview HD recordings from its hard drive.

Humax HDR Fox T2
Further evidence of how set-top boxes and recorders are pushing into traditional media player and server territory comes in the form of the IP Vision Fetch TV Smartbox 8000 and it's HD counterpart, the 8320HD. Like the 3View box, these combine Freeview or Freeview HD recording with extensive media playback.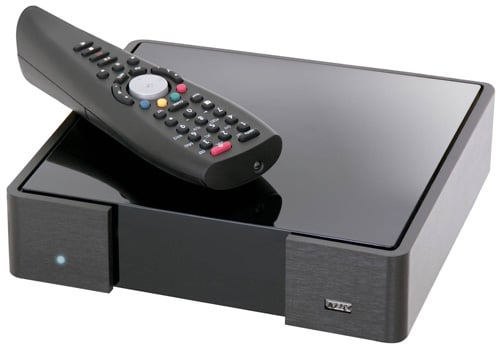 P Vision Fetch TV Smartbox 8000
Set against TV products from big brands, which offer 'good enough' media playback to many folk, and increasingly support catch-up TV services, it's arguable whether there will there be a place in 2011 for products like the Popcorn Hour C200 and HDI's Dune BD Prime. For the average user, anything more than the £99 price tag of the Apple TV may prove to be the point at which a new TV or set top box is better value. ®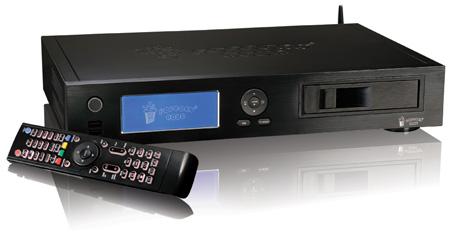 Popcorn Hour C200
Reg Rating
Samsung LE40C650 90%
Humax HDR Fox T2 85%
Humax HD Fox T2 80%
IPVision Fetch TV Smartbox 8000 80%
Viewsonic VMP74 80%
WD TV Live Hub 80%
HDI Dune BD Prime 3.0 75%
Popcorn Hour C200 75%
The year's best... TV media players
COMMENTS
360? I wish.
Let me fire up my 360.
Ok where is Netflix...nope.
Ok Where is iPlayer....nope.
4OD? nope.
Any tv streaming other than Sky? nope.
A large range of movies to watch in the Zune movies section? nope.
My 360 fails at anything media wise other than playing movie files off a NAS box.
The 360 isnt a media center. Its a console trying to be a media center. Whereas the PS3 is a media center trying to be a console.
360 for me...
Not wanting to start a war....
I use an X-Box 360 as a media centre and games machine, streaming from a Win7 PC, works really well. Have a PS3 as well, and never really got round to setting it up for media as the 360 is so good. (For my purposes anyway!)
No mention for the Asus O!Play???
I have an Asus O!Play HD 1080p HDP-R1, which retails around £65 now. There is a wireless version and a R3 wireless N version. The menus are clunky and the built-in streaming features are rubbish (mainly asian and religious channels, when they work!) but it plays just about any media format and supports UPnP so you can stream from a media server. I even managed to get Sopcast streams to work with the help of TVersity. We have a Virgin Media contract so we get a lot of catch up services through our VM STB anyway so the O!Play does everything I need.
Uhhh Huh
How can a £200+ piece of kit (PS3) outclass on value a sub £100 piece of kit (WDTV Live) that has more feature support for the intended use of media playback (i.e. not including playing games)?
Cyclone Live?
What about the Cyclone Live box?
Only £60, tiny, well built, and handles almost everything you can throw at it! Full HD 1080p too.