TVs join the stream
Boasting support for an impressive range of codecs – including Flac and Ogg – and a compact case that's not much larger than the Apple TV, the Viewsonic VMP74 offers 1080p output, with support for SMB as well as UPnP media access. As well as the commonplace USB port for local storage, it supports eSata too. Since our original review, firmware that provides access to BBC iPlayer has been released, and for those who have a large collection of media in different formats, it's a great value choice.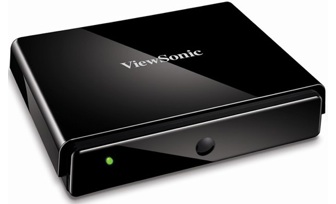 Viewsonic VMP74
When it comes to providing online video services for UK users, it's very often been the TV itself that has set the pace, rather than the makers of media streamers. Thanks perhaps to the requirements of Freeview HD, some of the best media players this year are TV receivers that also offer IPTV and DLNA functionality.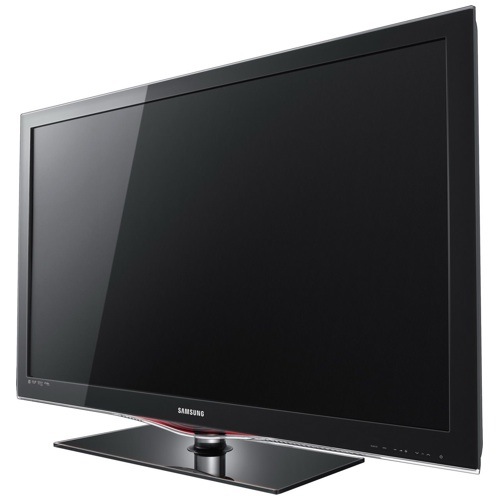 Samsung LE40C650
Samsung's LE40C650 was one of the standout sets Reg Hardware looked at this year, offering great picture quality and superb connectivity. It has very wide ranging format support, and failed only with some DRM-encumbered WMV video files. With both iPlayer and Lovefilm available through Samsung's Internet@TV interface plus Freeview HD tuners, the set packs in everything that most users will need. If you're in the market for a new TV, then you certainly won't need to add a separate media player to this one.
The LG 42LE5900 also has great network media support, but falls down when it comes to IPTV – a situation reversed by this year's new Sony Bravias - such as the 32in KDL-EX703 - which are far better at online TV than they are at network streaming.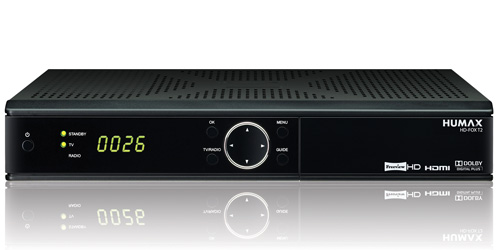 Humax HD-Fox T2
If you already have an HD Ready TV, the current street price of the Humax HD Fox T2 Freeview HD receiver places it firmly among the dedicated media players. Though format support isn't as extensive as some other boxes – MKV in particular is patchy – from early next year an online TV portal will add access to BBC iPlayer and Sky Player. Meanwhile, you'll also get Freeview HD with USB recording, though it has to be said that the media playback interface isn't as slick as those of some dedicated streamers.
COMMENTS
360? I wish.
Let me fire up my 360.
Ok where is Netflix...nope.
Ok Where is iPlayer....nope.
4OD? nope.
Any tv streaming other than Sky? nope.
A large range of movies to watch in the Zune movies section? nope.
My 360 fails at anything media wise other than playing movie files off a NAS box.
The 360 isnt a media center. Its a console trying to be a media center. Whereas the PS3 is a media center trying to be a console.
360 for me...
Not wanting to start a war....
I use an X-Box 360 as a media centre and games machine, streaming from a Win7 PC, works really well. Have a PS3 as well, and never really got round to setting it up for media as the 360 is so good. (For my purposes anyway!)
No mention for the Asus O!Play???
I have an Asus O!Play HD 1080p HDP-R1, which retails around £65 now. There is a wireless version and a R3 wireless N version. The menus are clunky and the built-in streaming features are rubbish (mainly asian and religious channels, when they work!) but it plays just about any media format and supports UPnP so you can stream from a media server. I even managed to get Sopcast streams to work with the help of TVersity. We have a Virgin Media contract so we get a lot of catch up services through our VM STB anyway so the O!Play does everything I need.
Uhhh Huh
How can a £200+ piece of kit (PS3) outclass on value a sub £100 piece of kit (WDTV Live) that has more feature support for the intended use of media playback (i.e. not including playing games)?
Cyclone Live?
What about the Cyclone Live box?
Only £60, tiny, well built, and handles almost everything you can throw at it! Full HD 1080p too.