Zeal Optics Transcend GPS goggles
The ultimate in cyber ski-wear?
Log and capture
Once activated – time to first fix was about 2 minutes – the GPS and altimeter kick in to record the altitude and position, time and temperature are also logged. By default the display shows your real-time speed and altitude along with a stopwatch but it can also be set to display the temperature or distance travelled, both vertically and horizontally.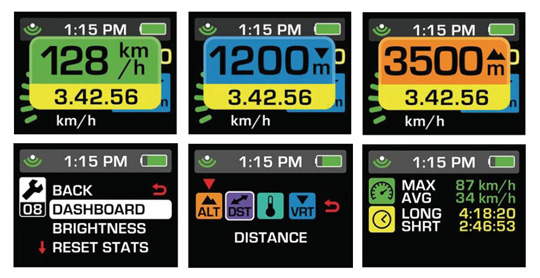 Menu options and stats
Display pop-ups can be configured to alert you when something significant happens such as bettering your previous maximum speed or gaining/losing another 500m in altitude. There is enough on-board storage to record about 40 hours of data and each full charge from the micro USB port is good for around 7 hours of use.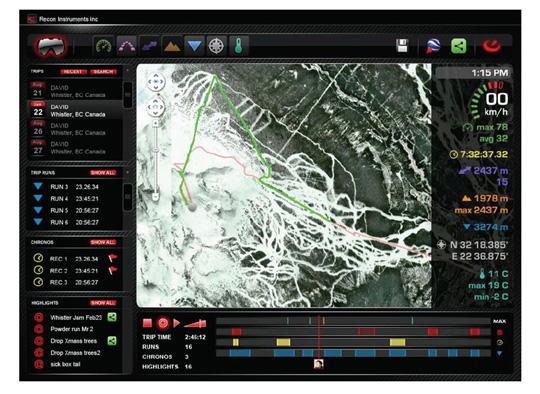 Rekon HQ software maps the courses you took and the rate you took them at
Recorded data can be downloaded and plotted against Google Maps using the ReconHQ application from co-developer Recon Instruments. The app uses a system of algorithms called TrueStats to give accurate vector speeds over mountainous terrain. Recon also hosts an online portal for Transcend users to whip their accomplishments out and wave them about in public.