Asus Eee PC 1015PEM
The last ride of the netbook?
Nice but not essential tech
Part of the problem is the 1015PEM's single gigabyte of DDR 3 memory, another is the use of Windows 7 Starter. But even with that extra core - and the two virtual cores each of them present to the host OS - the Atom is just not a snappy CPU.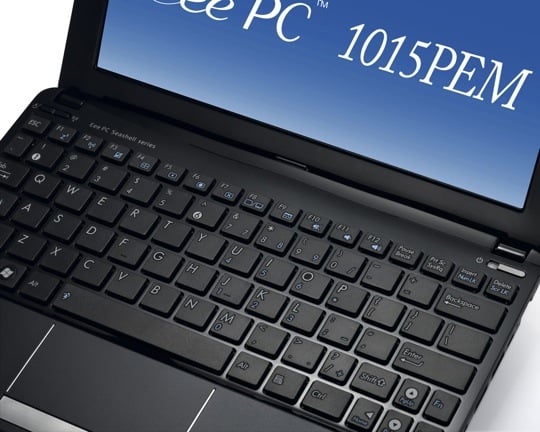 A decent keyboard, and the trackpad is multi-touch
Bluetooth 3.0 looks good on the stickers that PC vendors love to slap all over new machines, Asus in particular. So does the claim that it's "8x faster than Bluetooth 2.1". Few of us yet have Bluetooth 3.0 phones to tether to the 1015PEM for internet access, and most other Bluetooth devices - headsets and the like - have bandwidth enough with 2.1.
USB 3.0 is likewise a nice-to-have rather than a must-have at this stage. Is it really something you'll need in your netbook? Probably not, but it's better to be ready for SuperSpeed as not.
Most buyers won't actually make use of the 1015PEM's Ethernet port, but those of us who do will appreciate that it's rated at Gigabit speeds, not the usual 10/100Mb/s connector you find on netbooks.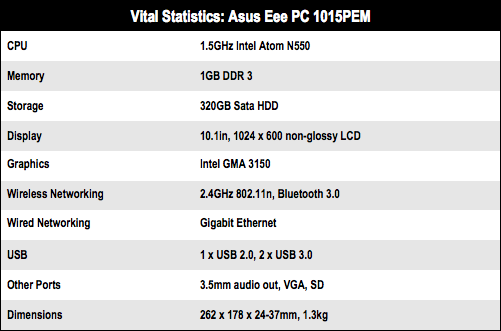 Sponsored: Minds Mastering Machines - Call for papers now open