This year's DSLR stars
Optical profusions
Guide numbers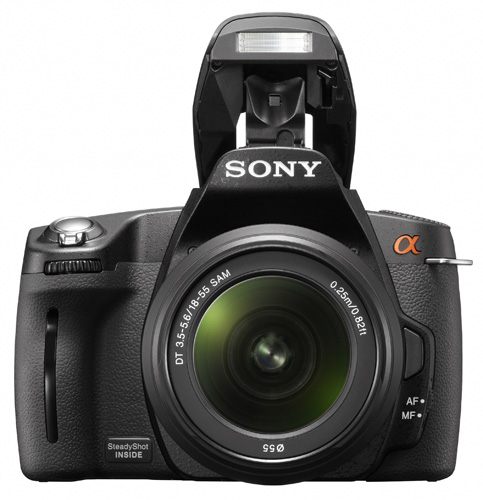 Sony Alpha A-290
Back in 2006, Sony acquired Konica Minolta and, among other things, applied this established lens mounting system to its DSLR range. Like Pentax, the Sony also builds image stabilisation into the camera body, so older lenses will benefit from IS technology too. While Sony can offer you full-frame Alphas – that'll leave you with more change than say, a Nikon – it also has an accommodating range of entry-level models available too.
For £400, the Sony Alpha A-290 was a tad pricey when it first appeared, but is looking like a definite bargain these days. Shop around now though and you can pick it up for under £300 and that's with the 18-55mm kit lens. For those with Minolta or Konica gear of old, and yet to dip their toes in the DSLR waters, the A-290 provided an inexpensive opportunity to experiment – bearing in mind the 1.52x APS-C crop factor of the 14.2Mp CCD sensor. Accessories aside, the kit lens on the A-290 turned out to be pretty good too.
The A-290 also offered on-board guidance – with its intuitive graphics providing all the information needed for more creative shooting in different environments – making it ideal for enthusiasts upgrading from a compact and beginners alike. As for the bottom line, the A-290 would take great pictures with acceptable noise levels even up to ISO 1600. There's no Live View or video on the A-290 and Sony has only recently introduced video on its mid-range DSLRs, so it could be another year before we see it as a feature on Alphas at this price point.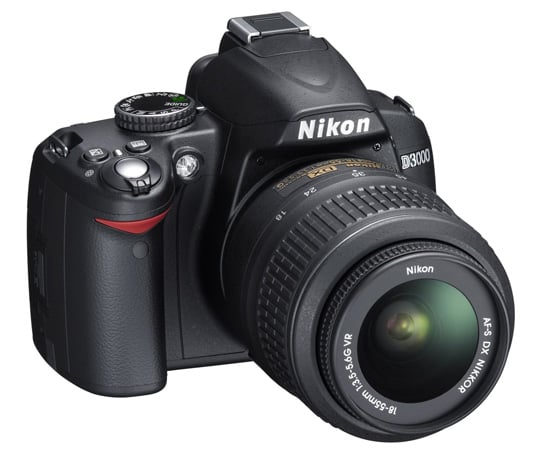 Nikon D3000
An outright hit in 2010, the 10.2Mp Nikon D3000 has recently been overshadowed by the D3100, its 14.2Mp successor. Comparing the two, Nikon has raised the bar in terms of features, yet it was the image quality of the D3000 that won this camera's arguments for it during the year. While the D3000 lacked Live View and video recording – now featured on the D3100 – both shared the Guide Mode in-camera assistance. This is more comprehensive than that offered on the entry-level Sony Alphas, and showed sample images to illustrate photographic effects.
Nikon's know-how was in evidence in the handling of the D3000 too, as the controls were sensibly laid out, intuitive and easy to operate. For those moving up from a compact, the D3000 was fairly small, lightweight and certainly not a burden, especially when measured up against some of the more ambitious superzoom bridge cameras. A terrific performer in terms of both handling and image quality, the Nikon D3000 offered a way in to explore an ever-expanding range of optics designed to accommodate all means of photographic endeavour. ®
Reg Ratings
Nikon D3s 90%
Canon EOS 550D 85%
Pentax K-x 80%
Nikon D3000 80%
Sony Alpha A-290 75%
Sponsored: Minds Mastering Machines - Call for papers now open