Apple iPhone 4 vs... the rest
Fight, Fight
Social divide
The iPhone 4 beefed the camera up to 5Mp and added a flash for the first time. Like other cameraphones, it's unlikely to persuade anyone to ditch their digital camera, but it does more or less keep pace with what's happening elsewhere. The likes of Nokia's N8 with its 12Mp sensor and Carl Zeiss optics can certainly deliver better results, as can Sony Ericsson's Xperia X10 with its 8.1Mp shooter and range of fancy photo features, including a 16x zoom, but the iPhone's OK picture quality will satisfy casual snappers.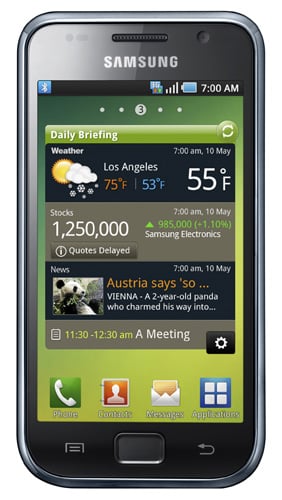 Samsung Galaxy S
Just about every smartphone you can lay hands on has access to Facebook and Twitter apps, and for some, that's all the social networking they need. Others, however, like to add some go-faster stripes to their networking and combine all their communications in one. Motorola's Motoblur does this rather well on its Milestone 2 and Defy handsets, so does Sony Ericsson's Timescape for the X10, and HTC's FriendStream which is on all its mid- to high-end handsets.
So far, I haven't been able to find an iPhone app with this functionality - some will pull in Facebook and Twitter, but not combine them with email, text and IM feeds - and even then, they're not necessarily free.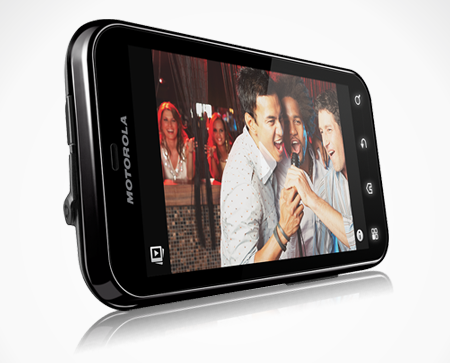 Motorola Defy
The iPhone isn't cheap, and you'll want to protect your investment with a decent cover if you have any sense. The same could be said for just about all smartphones with the possible exception of the Motorola Defy, which makes a bid to be the toughest iPhone rival out there with its strengthened case, water resistance - dunk it safely a metre of water for ten minutes - and Gorilla Glass display. ®
Reg Ratings
Samsung Galaxy S 85%
Sony Ericsson Xperia X10 80%
Dell Streak 80%
Apple iPhone 4 75%
Nokia N8 75%
Rim BlackBerry Torch 9800 75%
Sponsored: RAID: End of an era?