Infinity Blade
Is the iDevice fantasy fighter as sharp as it's claimed to be?
Passed from father to son
And here we come to Infinity Blade's novelty: you come back, not, in true, illogical videogame fashion, as yourself, but as your own revenge-seeking offspring. You killled my paw and so forth.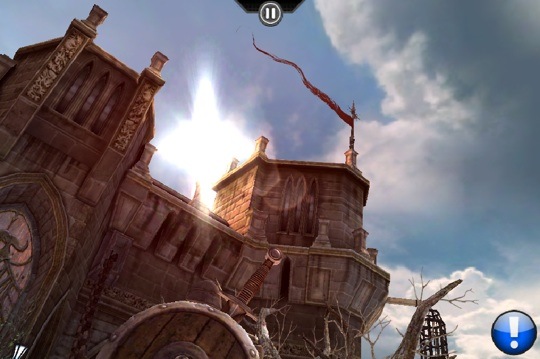 'If you look to your right, you'll see the famous the Bloody Tower, built by Sir Hengist in the Fifth Century'
Some 20 years on - during which time the God King has kindly returned your old man's kit to your sole surviving parent, and you've trained yourself up to dad's level - and you're ready to have a go yourself, for the honour of the family.
The castle remains entirely unchanged during the intervening years - the weather's no different either - and its new guardians patrol the same areas as their late predecessors did.
Here we encounter what is Infinity Blade's chief disappointment: stunning the castle may look, but there's not very much of it, and you're destined to tread the very same ground over and over again. Your feet are on rails, and there's only one junction: do you go straight into the main hall or up a set of stairs to the right? The latter give you a couple more baddies to bash but still takes you to the room behind the main door.
There's no exploration here, unless you count glancing around at ever stop to look for bags of gold, treasure chests and vials of health-boosting balm that the God King has carelessly left lying around.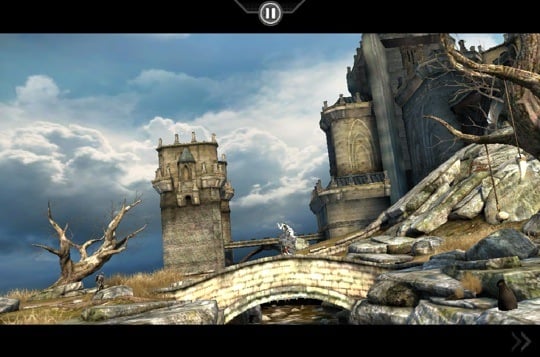 The Bridge of Scythes
So beyond building your experience level, choosing and using weapons, armour and magical rings, there less role-playing here than there is running around as the Master Chief in Halo. Infinity Blade is less RPG, more 3D fantasy Street Fighter, so you walk from bout to bout.
Sponsored: Minds Mastering Machines - Call for papers now open