Yes, it's War!
If we are talking about realistic-looking games, Napoleon Total War is a contender for a spot in this year's top five, but after the much flawed, buggy-as-heck Empire Total War of a couple of years ago, it seemed that NTW is just a patched up version of ETW, but with the heart and soul ripped out of the combat due to the misguided removal of fire by rank. Sure, the graphics were amazing on 720p, but the campaign didn't quite cut it and the multi-player was still a let-down because you can never connect. Forever alone?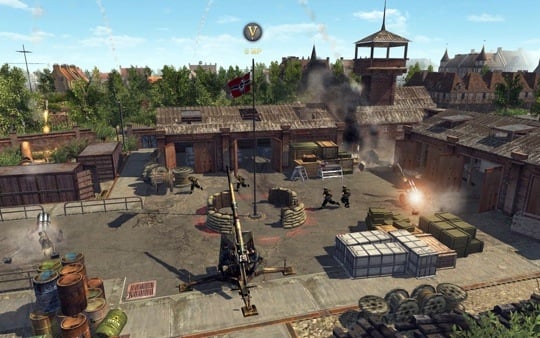 Airfix Afrika Korps vs Matchbox British 8th Army was never like this
So for my tactical pick of the year I've gone for Men of War Assault Squad beta. How can you pick a pre-release game as a top game of the year, I hear you moan? Well, it's got unbelievable tactical game play, graphics and the Gem engine. Its armour penetration is to die for - it's so ridiculously cute and fluffy!
Don't believe me? Sign up to the open beta before it closes and take a look for yourself before you come along with your pitchforks and torches. You'll appreciate the ability to take direct control of anything in your entire army.
Come on, who doesn't have a soft spot for Games Workshop? As English and predictable as an X-Factor Christmas Number One used to be. Even though I found it slightly long and the commentators' supposedly witty banter unbearable, Blood Bowl Legendary Edition needs a namecheck because it appeals to the World of Warcraft yearning within that's yet to be fulfilled. This game is part American football, part creature feature fantasy mixed into a turn-based board game straight onto your PC. Create and develop a team of orcs, elves, undead, ogres or even humans and set them loose against other people's teams.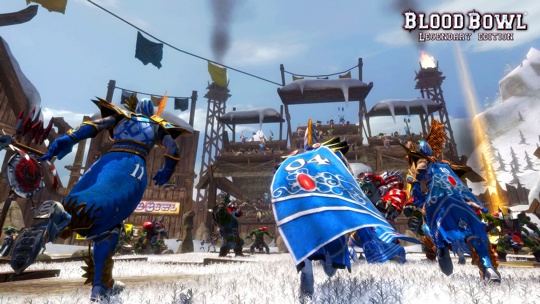 An Orc-ward goal kick
It didn't get a release on to console due general bugginess, so it's PC-only, folks, and it's well worth the now-reduced price for a bit of nostalgia.
COMMENTS
MIIIIIIIIIIIIIIIINNNNNNNNNNNNNEEEEEEE
omg i hate this game with such a passion !!!!
I resisited for soooo long.
now im all like
I FOUND DIAMOND !!!!!!!
Look at my house .....
here piggy piggy :D
BACON !!!!!!
**I wonder if i could build a roller coaster on that mountin
Diablo3?
:)
(Yes, I'm an optimist to think it might come out in 2011!)
Agreed
I dont WANT to play some 14 year old arsehole whom has discovered the only point on the map where he can pick people off. THATS what spoils it for me, I prefer to play against my silicone opponents.
Frankly, the PC game scene is shite, a decent gfx card costs more than a 2nd hand ps3 or 360.
I just wish i could use a mouse and keyboard on my consoles and i dont care whether that confines me to single player mode.
Huh?
I was derailed from reading this junk by
"I for one can't wait till online kills those consoles."
Just what the fuck is wrong with you?
Q: "Who doesn't have a soft spot for GW"?
A: Anybody who watched Warhammer destroy the British role-play gaming industry. And I speak as someone owning White dwarf in double-digits (i.e. back when it was good).
Mine's the one without polyhedral dice in the pocket - I went diceless.