PARIS concocts commemorative cocktail
Readers invited to name high-altitude beverage
And here's the magnificent result, with our Playmonaut in full party mode: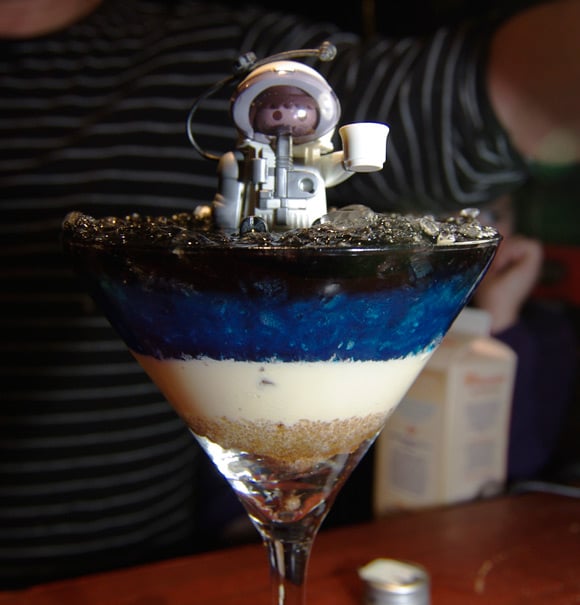 Tito was keen not to miss out on the knees-up either...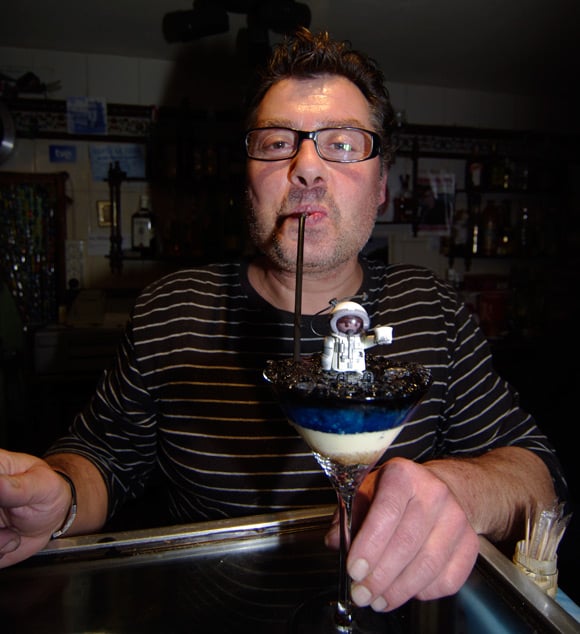 ...and concluded: "Thank God I'm not diabetic."
Indeed, the word sweet simply doesn't contain enough sugar to adequately describe the hyperglycemic effects of the PARIS cocktail, something which is largely due to the Curaçao. There are considerably less saccharine versions available, but not in these parts, so we had to go with what we had.
All in all, though, we consider our concoction a success, and one which should have a suitable name. Accordingly, we're throwing that task over to readers. Either post your suggestion as a comment to this story or email it to me here.
After Xmas, and when we've recovered from a Yule excess of glucose-packed celebratory cocktails, we'll put the best suggestions to a public vote. Over to you lot... ®
Bootnote
For the benefit of the El Reg Finance Soviet, who might be wondering why there's a case of Guinness on the expenses claim for this project, that Irish tipple constituted vital fuel for the cocktail team, as Javier, Tito, Pedro and Goyo can attest: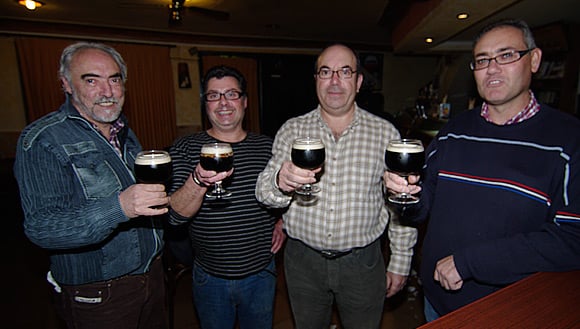 * Not Safe For Diabetics. ®
Additional PARIS resources

Sponsored: Minds Mastering Machines - Call for papers now open