PARIS concocts commemorative cocktail
Readers invited to name high-altitude beverage
What follows is a blow-by-blow guide to how to make your own PARIS cocktail. Suffice it to say, what you can't see here is the serious research that went into the thing, including extensive sampling by crack tasters who demonstrated a laudable selfless disregard for the wellbeing of their livers.
So, here we go. First, stick some brown sugar into a cocktail glass: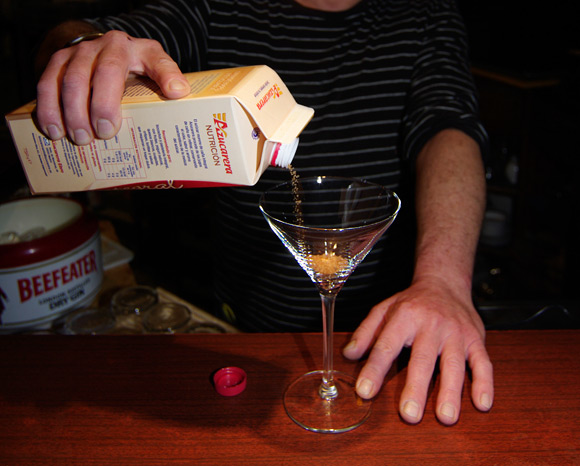 Then add a sealing layer of vanilla ice cream: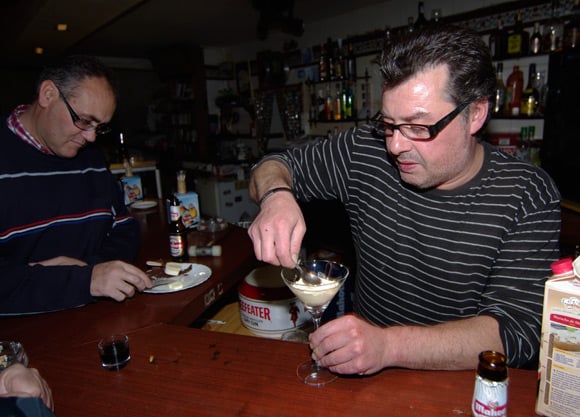 Yup, we were going to use the Baileys for this layer, but it just wouldn't play ball. It either dissolved the sugar or, if frozen to within an inch of its ABV, turned into a unworkable gelatinous mass.
Next up, clean off the excess ice cream and stick the glass in the freezer for an hour or so to make sure the thing's well chilled: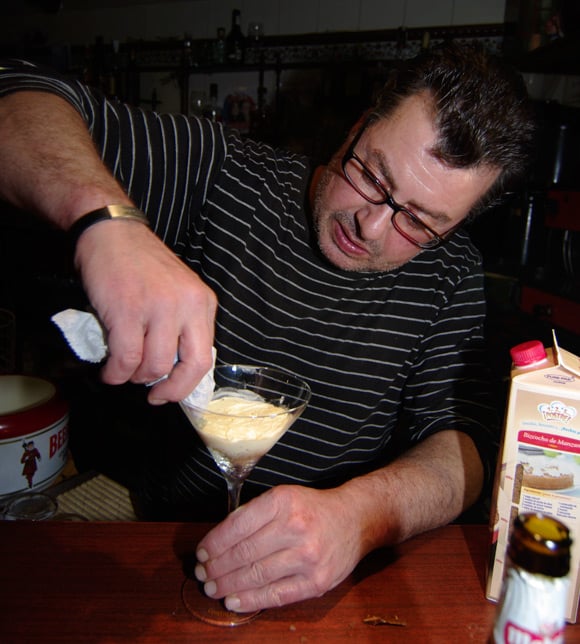 Sponsored: RAID: End of an era?