MokaFive does VDI for Windows 7
3.0 release adds multi-tenancy, embedded security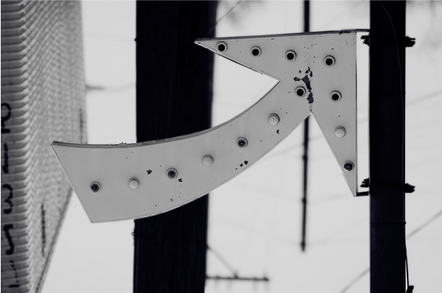 MokaFive is offering an alternative to the pain and expense of migrating corporate desktops to Windows 7 with with release 3.0 of its virtual desktop infrastructure (VDI) MokaFive Suite.
Companies with aging PCs have to do something to bring their machines up to date, and MokaFive, a relative newcomer to the VDI space, is hoping to capitalize on their quandary by providing a third migration option to accomplish that task.
The first migration option is simply to put Windows 7 on existing PCs that can run it, or to buy new PCs with Windows 7 pre-installed and be done with it. The second option is to use server-based VDI to host Windows 7 images back in the data center, run all the applications remotely from there, and put the dumbest possible client possible on the corporate desktop – including the possibility of a thin client or the cranky old PC that is currently sitting there running XP.
MokaFive Suite – the third option – takes a licensed version of VMware's eponymous Player type 2 hypervisor and converts it into a centrally managed hypervisor called Moka Player that runs on the desktop or laptop; this player in turn runs atop a Linux or Windows instance. The idea is to then run a PC operating system such as Windows 7 on this virtualization layer and make it so PC admins don't have to worry about hardware-compatibility issues.
You might sacrifice some aspect of performance running atop a hypervisor – nothing is free in this world, except trouble – but any VDI scheme is about making compromises to simplify PC management.
MokaFive says that with the PC being an increasingly less expensive device, at least compared to servers which always seem to cost between $2,500 and $5,000 no matter what, it makes sense to use the cheapest device to run the virtualization layer.
The MokaFive Console runs back in the data center, however, and synchronizes VM images with the management server as they change, only sending incremental data back and forth over the network link as either side changes. You can go offline with your PC by default with the MokaFive way of doing VDI, and nothing changes on your end of the wire – you just keep working, unless it is an internet-based application. When you have a network connection, any changes you have made to the Windows image running atop the Moka Player are passed back up to the console and archived. The console can also reach out and destroy an image stored in the player if a PC is stolen.
MokaFive Suite 3.0 does not include the BareMetal Player that MokaFive previewed back in September and which is expected to ship in the first quarter of next year. The BareMetal Player will take a stripped-down and secured Linux kernel (MokaFive won't say which one) and put it underneath the Moka Player to transform it into a real type-1 hypervisor that can be installed on a wide variety of PCs without needing a full Linux or Windows OS foundation.
The earlier MokaFive Suite did not support Windows 7, but the 3.0 release does. All MokaFive features work, including user-installed applications, VPN integration, and universal printing. If you have a Windows XP machine, you can leave it alone to run legacy applications and run Windows 7 locally on that same PC atop the Moka Player – and sometimes even if that PC doesn't have hardware that is technically supported by Microsoft's latest Windows variant, because the hypervisor is abstracting the hardware.
In addition to supporting Windows 7, MokaFive Suite 3.0 also has an embedded antivirus scanner from AVG Technologies woven into the player. What this means is that you can stream a Moka Player and its Windows 7 image down to a PC that has been practicing unsafe 'net and still run it because the player can scan and clean the PC and keep the virtual environment clear of malware.
MokaFive Suite 3.0 also has multi-tenant features in a new Service Provider Edition, which allows managed service providers to offer remote PC management capabilities as a service, and not have to operate a unique copy of the MokaFive Suite console for each client. The multi-tenant features, says Purnima Padmanabhan, vice president of products and marketing at the company, were part of the architecture of the product from the get-go but have only now been activated.
MokaFive Suite 3.0 costs $150 per seat, with the console thrown in for free. Services providers get volume and bundle discounts, of course. The software is available now. ®
Sponsored: Minds Mastering Machines - Call for papers now open