Feds seek 'compliance program' for US kit reseller
Company fingered in e-fencing case; 2 men face jail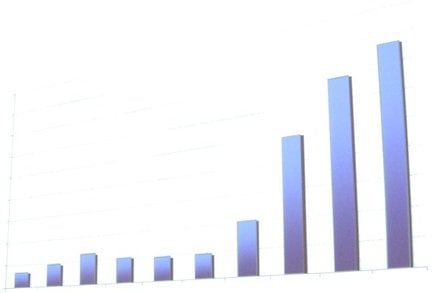 Two men have been charged with fencing stolen EMC equipment and wire fraud offences relating to almost a million dollars of nicked hardware. A US equipment reseller firm allegedly implicated in fencing of stolen kit also faces a landmark suspended-sentence "compliance program".
Kevin Kelly, 33, of North Carolina and Mark Rothfuss, 47 of Brockton, Massachusetts face three charges of wire fraud and selling, receiving or transporting stolen property in interstate Commerce.
Kelly was also charged with aggravated identity theft - he used the identity of an associate for some of his thefts.
Between 2000 and 2009 the feds allege Kelly, who was working at EMC's North Carolina factory, stole $929, 891 worth of hardware. He stuffed kit in his duffel bag or gym bag as he walked out the door.
He sold the hardware online using an associate's identity.
Rothfuss is accused of stealing $140,654 worth of kit while working at an EMC call centre. Part of his scam was ordering more kit to carry out repairs than he actually needed.
The feds also charged reseller BL Trading with buying most of Kelly's stolen hardware and accused the company of effectively having an executive in charge of buying stolen goods. The company is also accused of using EMC software to update the stolen hardware.
But instead of pressing charges on BL Trading authorities have agreed a deferred prosecution - charges will be held for two years and then dismissed if the company follows a strict compliance program.
It is one of the US's first such agreements with a computer reseller. BL Trading must pay back money illegally earnt, follow a compliance program to show it is not trading in stolen property nor illegally upgrading software.
United States Attorney Carmen M. Ortiz, said: "Congress and the public have become increasingly concerned with the ease by which people can unlawfully obtain items and sell them over the Internet under false or assumed identities," said United States Attorney Carmen M. Ortiz. "If accepted by the Court, the compliance program announced today will provide a model for online equipment resellers to ensure that their vendors are legitimate."
The two men don't get a chance to follow a compliance program. Kelly faces a maximum 32 years in prison followed by three years probation and a fine of $250,000 or twice the gains made.
Rothfuss could go down for 30 years followed by similar restricted release and fines and as Kelly. ®
Sponsored: Minds Mastering Machines - Call for papers now open