Doctor Who: Return to Earth
Return to Shop?
'Even for a Dumb, that's dim'
The third-person action is basic. Your goal is to find crystals from an eccentric series of dispensers that are more Hitch-Hikers than Who. Use a red crystal to suppress hazards; green and blue for opening appropriately coloured doors; yellow for switches and so on.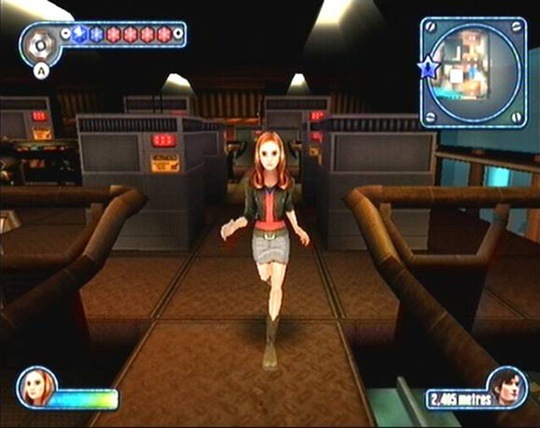 Pond life
You're usually shown the location of important dispensers, so there's precious little exploration to do. Now and then you'll find a small area tucked off to one side - it'll contain a cash dispenser you can use to get some extra Euros with which to buy pictures out of the game but nothing to help you within it.
The crystals are fired at gently moving targets with the sonic screwdriver, or an equivalent gadget that Amy is given early on. Either way, it's an very gamey mechanic - even seeking door keys Doom-fashion is nominally a real-world activity. Forcing crew to fire crystals at a red target to in order to put out a fire seems an odd approach for 23rd Century starship engineers to take.
Asylum does use the mechanic creatively. For example, in one level you use red crystal to trigger hazards rather than suppress them, to the detriment of a band of murderous maintenance droids - your enemy in the early levels. But it nonetheless grows tedious, especially if an unsteady hand ensures you keep missing - or your shots ricochet off furniture even when you have a clear shot at the target, a common occurrence when you're firing from a crouched position.
Other dispensers release - I kid you not - toy dogs, laptops and clocks, all used to distract enemies while you dash away. It's a nice touch that favours brains over brawn and is in keeping with the TV series' 'no guns' ethic.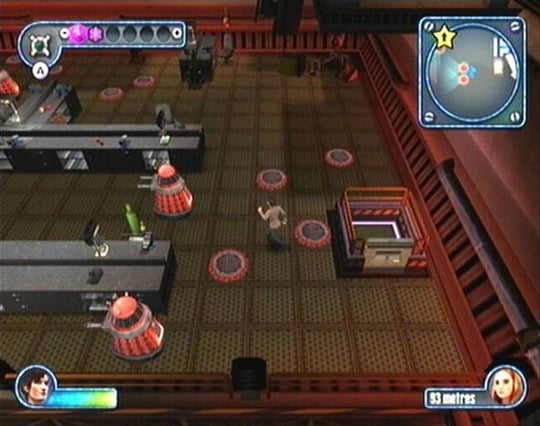 Doc green
Not once do you blast anything, not even the asteroids that you're up against in one of the two types of mini game you're required to complete at the end of each Chapter. Instead, you push the rocks away.
Sponsored: Optimizing the hybrid cloud