Inside the Ordnance Survey's new HQ for the digital era
Building designed with servers – and job losses – in mind
Data-chugging office is go
In January 2011, OS staff will begin occupying the space at Adanac Park. Before that, its IT department has a huge job to do.
The agency's head of IS delivery, Simon Williams, tells me that the Ordnance Survey's tech team will be moving 500 servers to the new building over the course of the next 12 weeks.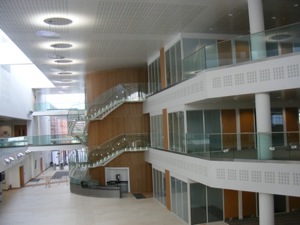 Dreadfully swish civil servant working quarters
"We've certainly taken the opportunity to do some modernisation, but it hasn't been comprehensive because we wanted to keep the scope of the project relatively limited," Williams says. "But we have implemented a brand new network and fitted out a brand new data centre."
The organisation began leasing a shared Gloucester-based data centre from the Land Registry in October 2009. The hosting strategy for that end of the operation, undersigned by Computacenter and Cisco, has been secured for the next 10 years, Williams says.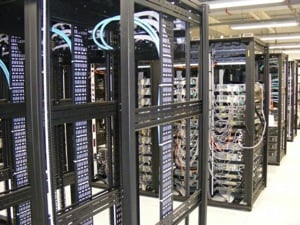 Racking up
As part of the Ordnance Survey's 750tbs data shift to its new home, the IT team has already moved 300 physical and virtual hosts to its West Country data centre in the past five months.
On the operating system side of the house, the OS has no immediate plans to upgrade its systems, Williams says.
"We have strong ties with Oracle, Linux Red Hat and Microsoft," he explains. "Our VMs are mostly Microsoft. That's predominantly because of the ties with the rest of our estate – we're very much a Microsoft shop in terms of Active Directory, our operating systems and Office package."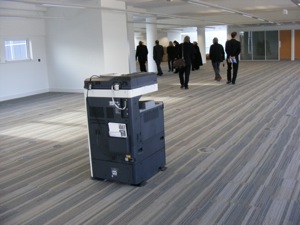 Are you lonesome tonight?
But given the unease among many pro open-source and open standards public sector workers and would-be partners right now, is the Ordnance Survey's close relationship with Microsoft set to change in the near future?
"Not in the short-term, no," says Williams. "There will be a strategic review of our client offering next year when we'll look at the most appropriate solution for the business – and that may or may not change our relationship with Microsoft. But it's currently too early to say."
Sponsored: Minds Mastering Machines - Call for papers now open