Apple: white iPhone 4 out 'Spring 2011'
Vernal blooming
World+Dog will finally get their hands on official white iPhone 4s in "Spring 2011", according to signs posted in Apple Stores across the US.
The revelation is tucked away in the banners' small print: "The white iPhone 4 will be available Spring 2011."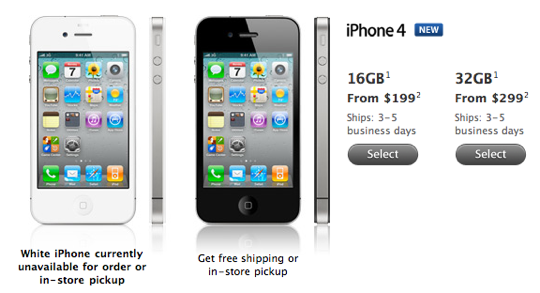 The text was spotted by an eagle-eyed reader of 9 To 5 Mac, and is clearly visible on the picture he sent the site.
Of course, given Apple's record on this product, come March/April 2011 the handset may have evaporated as completely as the winter snow its colour so clearly matches.
Still, the addition of the test suggests Apple has indeed solved the colour-matching - Home button to the rest of the casing - problem that has been suggested is behind the white phone's absence. ®
Sponsored: Fast data protection ROI?