Ten... dirt-cheap voice phones
Mobiles for the money-less
T-Mobile Vairy Touch II

Like the Orange Rome, the Vairy Touch II - the Orange Miami is identical - is another re-branded ZTE handset and after using it I have to ask if ZTE actually knows anything about making mobile phones. On paper, it's a bit of a jump forward from the other China-sourced budget touchscreen phones like the Orange Lisbon, O2's Huawei G7002 and Vodafone's 543. To start with you get a 2Mp camera rather than the usual 1.3Mp, A2DP Bluetooth and a 2.8in screen rather a 2.4in job, though it's still resistive. Sadly, the touchscreen has a mind of its own - sometimes you can hit it with a lump hammer and it won't respond while at other times the merest of lover-like caresses gets the job done. This gets tiring after a very short while, and the lanyard-attached plectrum look-a-like stylus is no help: it just looks odd and gets in the way. Superficially good value but devices like this could put users off touchscreen phones for life.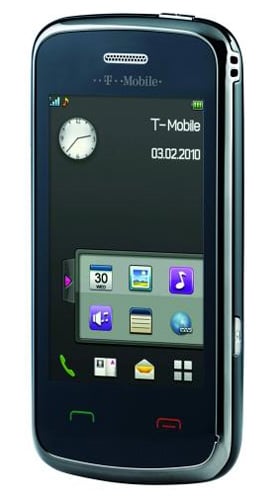 Network GSM/Edge 850/900/1800/1900
Screen 2.8in, 240 x 320
Battery 800mAh, 4.5 hours talk,
300 hours standby

Reg Rating 45%
Price £25
More Info T-Mobile
Vodafone 543

A 2.4in resistive touchscreen may not sound the ideal way to control a small, cheap phone but the Vodafone 543 - under the branding it's an Alcatel - is surprisingly easy to master. The simple UI reacts well to taps and drags, and a useful widgets bar can be dragged out onto the screen. For more conventional navigation you can resort to a joystick between the call keys. The virtual keypad is well laid out, the screen is bright and sharp, the call quality good and the music player can be controlled from three handy buttons built into the side. You also get a MicroS D slot and 3.5mm audio jack. Whoever put together the product page on Vodafone's website clearly got a bit carried away - according to the spec sheet the 543 has a 5Mp rather than 1.3Mp camera, plus GPS, HSDPA and lots of other goodies when all you actually get is an RDS FM radio and some Java games.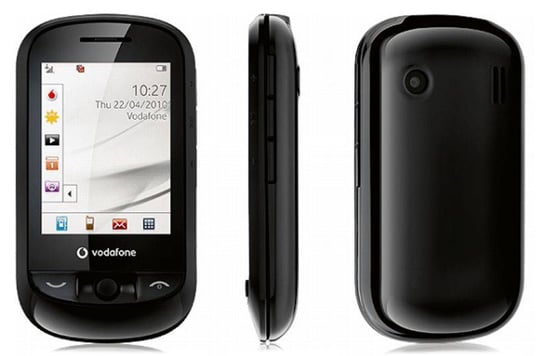 Network GSM/Edge 850/900/1800/1900
Screen 2.8in, 240 x 320
Battery 750mAh, 8 hours talk,
350 hours standby

Reg Rating 75%
Price £25
More Info Vodafone