Western Digital WD TV Live Hub
Torrent on TV
Media savvy
The HDMI output for both HD and SD video is very good, and the range of supported file formats is as extensive as ever. I did notice that DivX was omitted from the spec sheet on WD's web site, but the DivX test files I downloaded played without problems.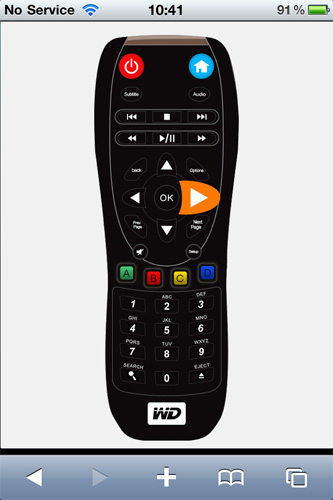 Controllable from an iPhone
There's one final tab that provides access to a number of Internet services, such as the obligatory FaceBook and YouTube. However UK users don't get access to the Netflix and Blockbuster video rentals that are available in the US. Western Digital says that it is working on adding local European services, such as the BBC iPlayer, but the on-line side of things is a bit of a let-down for UK users. In fact, the most interesting Internet feature is the rather neat ability to control the Live Hub from a web browser on a computer or smartphone on your network.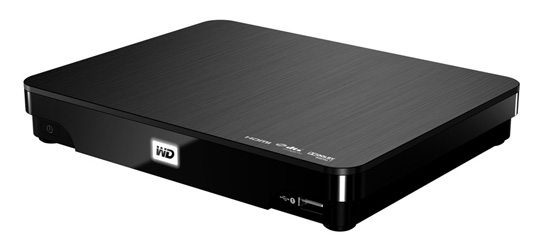 On-line viewing options could be more UK-friendly
Verdict
The poor documentation and dodgy firmware are only minor blemishes on an otherwise efficient and attractive media player. The AppleTV might still hold the award for best interface, but the Live Hub's support for a wider range of file formats makes it much more versatile than the Mac maker's media machine. Some people might prefer to stick with the cheaper diskless model, but the WD TV Live Hub still gets my vote as the most front-room-friendly media player currently available. ®
More AV Gear Reviews…

Group Test:
AV Receivers
Sling Media
Slingbox
Pro-HD
Pioneer
XW-NAV1
Philips
Streamium
MCi900

Western Digital WD TV Live Hub
Revised media player now featuring built-in storage, with an attractive interface and extensive file format support.