TomTom Go Live 1005 satnav
Routefinder General
Posted in Science, 1st December 2010 12:00 GMT
Watch Now : Virtual Machine Movement with Hyper-V
Voicing off
TomTom screen mounts have always been good but the latest generation are best yet. Rather than clip into the cradle, the 1005 attaches itself magnetically. The power cable then passes through a hole in the cradle and connects, again magnetically, to the unit. Since the power connector hangs down in the vertical plane frayed wires and short-outs shouldn't be a problem as the unit ages.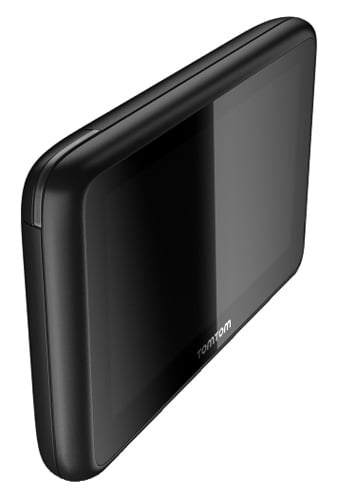 Well specified, but voice announcements and commands need refining
After the 3790T, the voice command system was a disappointment, with the TomTom having a more limited and fixed phraseology, so you can't simply rattle off POIs by name after saying, "Navigate to..." Having to tap the small on-screen microphone icon, is also a less ideal way of firing the system up, compared to just shouting "Voice control" at the Garmin.
On a couple of occasions while reviewing on-screen route instructions, the system crashed and re-booted, which suggests the OS is not wholly as stable as it could be. Fortunately, the problem never presented itself in transit.
Verdict

At only £30 more than the 4.3in Go Live 1000 the 1005 is a pretty good value and an impressive PND in its own right. Indeed, the TomTom's HD traffic avoidance system remains the benchmark against which all other systems are judged. The 5in screen is good to look at and use, while the redesigned maps and menu graphics are a great improvement. But if it's the 5in screen rather than HD Traffic that is the main attraction, the Navigon 70 Plus offers the same for £100 less and comes with free, lifetime TMC data. ®
More Satnav Reviews...

Garmin
Nüvi 3790T
Navigon
70 Plus
Mio
Navman 470
TomTom
Start2
Overview