Apple Mac Mini with Snow Leopard Server
The Xserve alternative?
It's beyond the scope of this review to do more than scratch the surface of OS X Server's potential but, considering the price of the box, even Windows houses with just a handful of Macs ought to take a look at OS X Server. There's a lot here and it is just as happy talking to Windows clients. Indeed, Mac hardware aside, OS X Server can hold its head up proudly next to high-end corporate Linux distros, such as Suse Linux Enterprise Server or Red Hat Enterprise Linux – it provides all the same basic services and more, but with a highly professional GUI on top.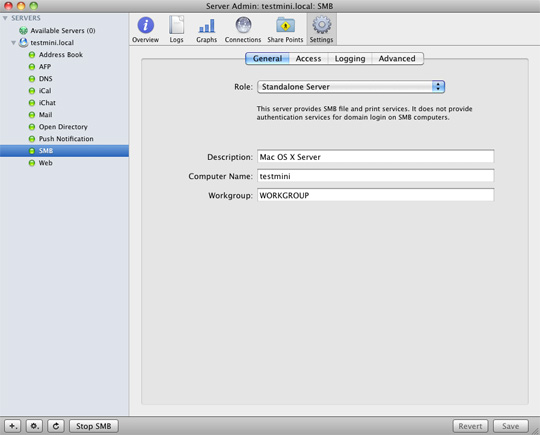 You can drill down into the settings for more information and configuration options
Starting off with the basic Server Preferences tool, creating users and shares is totally idiot-proof, so long as you have at least the most rudimentary knowledge of how to navigate a Mac desktop. After this beginners' level, Apple's tools gradually unfold to offer more control and information as you learn your way around. No Linux server system comes remotely close in ease of use, and it's a lot less intimidating than Windows Server 2008 – not to mention being about half the price, and that is without adding any client access licences, which, with OS X Server, you'll never need.
It's also worth noting that Apple's Universal Access tools, bundled with Mac OS X, also work with all the server-admin apps. Unusually, this is a server that can be happily operated by a blind or visually impaired admin, without adding third-party screen-reader tools and thus compromising the stability of your server.
The internal speaker turns out to be a surprisingly beefy too. Hence, sighted admins – who have a little ingenuity and improvise a few scripts – could even have the server speak alerts and error messages aloud, should they desire.
The only snag I encountered with the Mini server was using the HDMI-to-single-link-DVI-D converter that's included in the box. DVI-D does not carry analogue VGA signals – it doesn't even have the pins – so you can't drive an analogue monitor with this adapter. However, there is a VGA adapter for the mini DisplayPort interface alternative, but it'll set you back £21.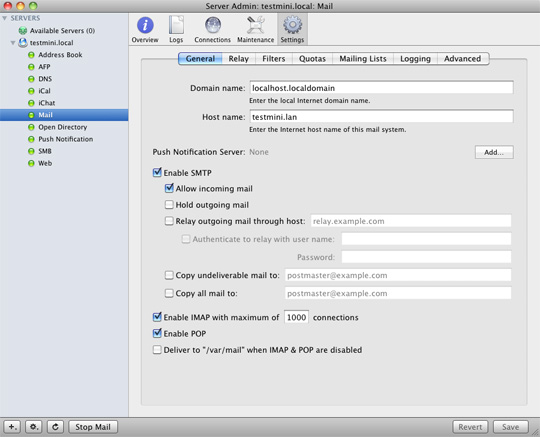 You can get a long way down into detailed settings, with nary a sendmail.cf file in sight
Incidentally, if you're absolutely committed to Windows or Linux, you still have the option of using Apple's Boot Camp utility to put Linux or Windows Server on it as well. But if you bypass Mac OS X Server entirely, paying the near-£900 price for just the hardware, no longer seems like such a good deal.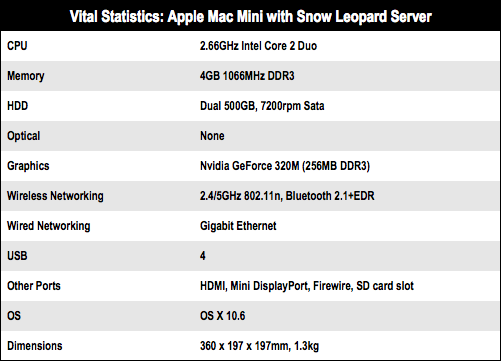 Sponsored: Minds Mastering Machines - Call for papers now open