How I saved the Macintosh
After getting the idea from a Clamshell Orgy
The Apple Advantage
I was getting pretty tired of fighting an uphill battle to sell Apple products, even though I was successful enough at it. I worked at various ComputerLand locations, helping pump up Mac sales. None of them cared whether their profits came from PCs or Macs, until I showed them there was more profit margin in Macs. Typically PCs sold for a 12 to 15 per cent margin, while I sold Macs at a 20 to 25 per cent margin. Then they got more interested.
But Apple was floundering. Even Apple didn't quite know how to market its products successfully. It tried many different approaches, my favorite being a Laserdisc of Desktop Publishing videos. They were quite professionally produced - Apple could make some pretty amazing videos when it tried.
And I loved the Laserdisc machine. It was interactive - you clicked a menu on the Mac and it would play a segment. I knew how to program this myself, I'd worked with a prototype of this LD player in college, under a grant from IBM. They actually withdrew the grant when they heard we'd hooked it up to an Apple II. I had a little HyperCard program to cue up my favorite segments from the two-hour videodisc set.
Apple expected customers to sit through an hour or two of videos; I just hit the highlights for two minutes at a time, in any order I liked. Customers loved these demos, and so did our Apple reps when they saw what I'd done.
So one day my Apple rep visited me with some news. She said that ComputerLand was planning a contest to see who gave the best Mac demo, and that I should plan to be in it because I would probably win. The prize at stake: $10,000 and a cushy job in marketing at ComputerLand corporate headquarters.
Within a week, I received an invitation to enter a contest called "The Apple Advantage." I had 20 minutes to make any kind of presentation that demonstrated the advantages of Macintosh systems. I had to cover four mandatory points, but other than that, I could do anything I wanted.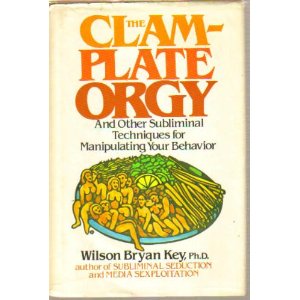 I'd been working with advertising agencies and print studios, so I would demonstrate a new concept, called "multimedia." This was a concept I borrowed from the strangest marketing book ever written. This book exposed the techniques that advertising agencies used to manipulate consumer demand. A consumer will encounter a product's marketing far more often than he encounters the actual product. A company logo like Coke or McDonalds might be seen thousands of times, in multiple media, for each time the product itself was consumed.
So ad agencies specialized in making the corporate image consistent between media. A Coke logo had to look the same in a printed advertisement, on TV, on the side of a vending machine, and on the side of the can. Every time the consumer came in contact with the logo, it was a chance to create positive impression of the product.
Now with the Macintosh, you could project your corporate logo or images into multiple media. That meant print, video, and live presentations. Powerpoint had just been invented, but it was primarily used to create 35mm slides or overhead projector transparencies.
But that was too primitive for my purposes. So I put every technology I knew into that one demo. I had a CD-ROM to play classical music during my introduction and closing. I used a Mac IIx with a special video card that could pass my LaserDisc video on to the screen. I made an elaborate interactive presentation in Macromind Director 2.0, with complex animations, and it would cue up two minute LaserDisc videos to hammer home my main points.
The primary content was how I created a brochure for our ComputerLand Rental division, using Illustrator 88 and Pagemaker, then making Linotronic films and having them printed in a regular print shop. Our brochure was simple, in two colors, but attractive and professional.
Best of all, our rental division brochure featured Apple products on the cover. I was told that eight people would judge my presentation, so I made four sets of materials (they could pair up - the materials were expensive). The presentation sets included the brochure, the films used at the print shop to make the printing plates, printouts of artwork used in the brochure, featuring the Apple and ComputerLand Logos. I even had an actual printing plate used to print the brochure, figuring that I might need to explain the offset printing process.
I had everything fine-tuned and rehearsed. Apple would provide a Mac II and a video projector, but I would would leave nothing to chance. I could not risk running a complex presentation on unknown hardware, so I brought my own Mac IIx system, preconfigured and ready to run the LaserDisc, CD audio, and video projector. I even brought a duplicate copy of my presentation on a hard disk, just in case.
Sponsored: Minds Mastering Machines - Call for papers now open