Monster iPad Case Test: Skins and Hard Cases
Silicone specials
Exspect Toughskin
Like the Belkin Grip Vue, this colourful semi-rigid skin holds the iPad snuggly, once you've managed to get the darn thing on. Available in burgundy and blue, it has a smart glossy finish.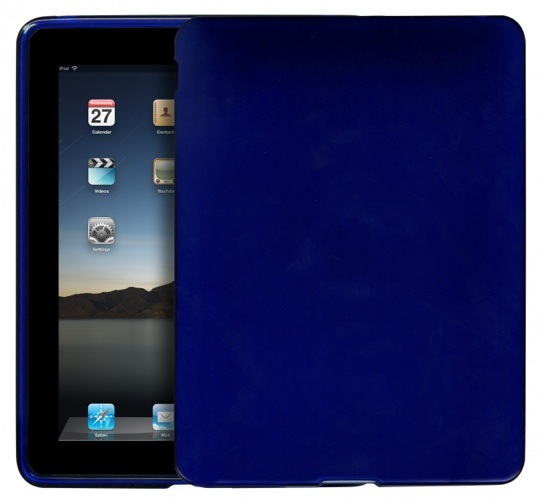 Reg Rating 75%
Price RRP: £20 Online: £5
More Info Exspect
Griffin AirStrap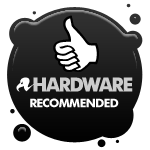 The oddly named AirStrap encases the iPad in a thick matte plastic casing with textured grips at the rear top and sides. There is a strap on the back: a tight elastic strip into which you slide your hand, fingers outstretched, and allow you to wave your arm around without the tablet slipping off. Yes, it works, but how many folk will need this facility? Not to many, I think, but the grippy case will please gamers.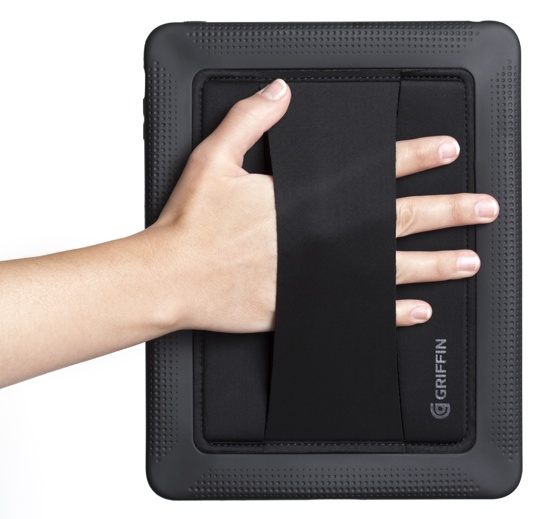 Reg Rating 75%
Price RRP: £35 Online: TBC
More Info Griffin