Incipio NGP
NGP stands for Next Generation Polymer but this semi-rigid matte case has an odd feel that's a league away from the rubber texture of most other skins. It also comes with a screen protector sheet and air-bubble beating cloth. But the moulding could be neater, it's pricey and thin lip that folds over the edge of the iPad's front is a little too easy to dislodge.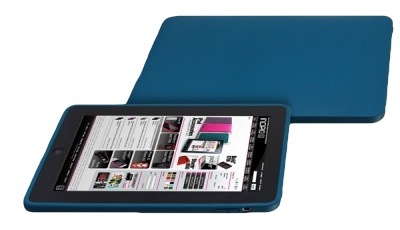 Reg Rating 70%
Price RRP: £45 Online: £25
More Info Incipio
Incipio Silicrylic
The silicrylic comprises a reasonably stiff silicone skin and a hard acrylic - hence the name - panel that clips on the back. Sure it makes for a cute two-tone case, but I'm not sure it really provides any extra protection. I was disappointed too by the poor alignment of gaps in the skin and the iPad's ports and buttons. Comes with a separate screen cover sheet.

Reg Rating 65%
Price RRP: £60 Online: £37
More Info Incipio
COMMENTS
It'd be a better article
if you took photos of YOUR iPad in the case, rather than using their promotional ones.
If you're reviewing a BK Whopper, I'd much rather see the one YOU got and the box it came in compared to the one they'd love to sell you (aka the marketing material).
Real photos next time please!