Monster iPad Case Test: The Rest
Bags of... well... bags
Griffin Cinema Seat
Only just counted as a case, the Cinema Seat, despite its name, is designed for car seats. Attach it to the headrest by its thick velcro strap, and it's ready for back-seat viewing. Taking the kids on holiday? Consider this. There's a mesh pocket on the back for earphones and charging cable, and all the ports are exposed. The only flaw: it comes in the pale grey the Yanks favour for car furniture, not the darker shades we Europeans prefer.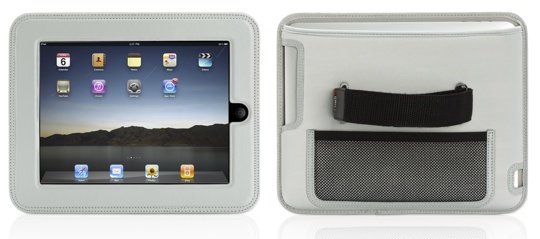 Reg Rating 75%
Price RRP: £30 Online: £21
More Info Griffin
Griffin Standle
More portable picture frame than case, the Standle is a tough gloss-black two-part case that comes apart - front from back - to allow you to insert the iPad. With the tablet in place, a hard-to-open stand flips out from the back the iPad up in portrait orientation. There's a second fold-out unit which not only provides a carry handle but also, thanks to a couple of wee fold-out clips, hold the iPad up in landscape orientation.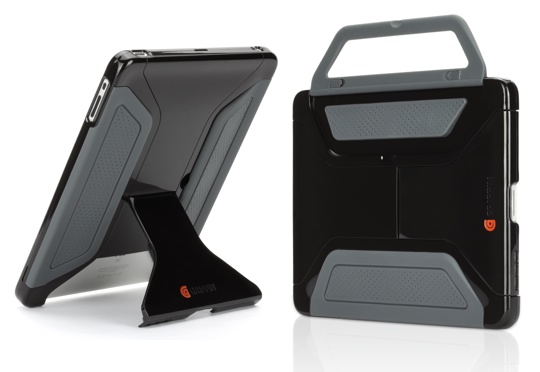 Reg Rating 80%
Price RRP: £40 Online: £TBC
More Info Griffin